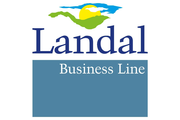 Landal Esonstad
Skanserwei 28

,

9133 DV

Anjum

, Netherlands
Landal Esonstad is a water-rich recreation park, directly on the National Park Lauwersmeer near Oostmahorn, approx. 13 kilometers east of Dokkum. The park includes a "historic" Frisian fortified town (± 900 beds) and the so-called "peninsula" with terp houses (± 300 beds). Landal Esonstad's design is unprecedented. In no other holiday park, historical and contemporary architecture go hand in hand better.
A harbor café and a weigh building are also included in the nostalgic cityscape. In the weigh house is a brasserie called De Waegh. It has a bar, restaurant and large plenary hall (suitable for groups of up to 125 people). At Landal Esonstad you will find all facilities for a successful meeting, an inspiring team building or a spectacular event.
Landal Esonstad has 211 houses and 10 apartments spread over two parts:
The fortified city
134 houses and 10 apartments, built in Old Frisian style.
The peninsula
77 modern terp houses. Just like the houses and apartments in the fortified town with all comfort.
Your own park
Landal Business Line offers you the unique opportunity to rent the fortress town of Landal Esonstad in whole or in part. This park, built in characteristic Old Frisian style, is located directly on the Lauwersmeer and the Waddenzee. It is a beautiful wetland environment, both in the city and beyond, which is ideal for surprising programs. We offer event concepts up to 1,200 people in 'your own city', for incentives, family weekends, company parties, department outings. Landal Esonstad is the home base for overnight stays, parties and recreation.
Diversity of possibilities:
Brasserie De Waegh with meeting room, Havencafé 't Silt, Cape East beach pavilion, snack bar and park shop
Own Fun & Entertainment team
All-weather tennis court / table tennis / bowling alley
Sports field
18-hole Pitch & Putt golf course
Plastic skating rink in the winter period
Open sailing connection with the Lauwersmeer
Boat rental, including: falcons, authentic sailing ships, sloops and motor boats
Harbor, slipway and jetties for your own boat or rented boat
Indoor pool with hot tub, solarium, sauna, Turkish bath and recreation room
Trinkets shop 't Sneuperke
5 * Campsite with 129 spacious pitches
Free parking
Reviews on Landal Esonstad
Activities Landal Esonstad