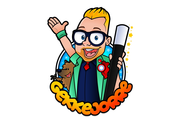 Gekke Jorre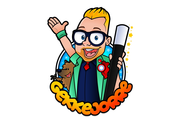 Drieshoekstraat 14

,

9130

Verrebroek

, Belgium
Gekke Jorre is not a typical clown, balloon pleater or magical magician, but a contemporary family entertainer.
WHAT YOU CAN EXPECT FROM ME? LAUGH, GATHER, ROAR, you know it…
My animation shows are performances in which laughter and enjoyment are central. Let's call these shows modern magic shows , with lots of variety and visual comedy as a guideline.
Clownism, comedy and magic became my passion.
The type that Gekke Jorre is now, became for me a unique mix of what I like to do.
Laughing and having fun is simply a must in these crazy times.
Imitating voices and playing skits by famous artists, that's where it all started. Jorre taught himself to ride a unicycle in one evening, then he took the step to train in a circus school . After many flying hours, he flew to the magic club to delve into the art of magic.
Jorre has been a member of the Kids Entertainer Academy for several years now, an international academy of like-minded children's entertainers.
Jorre is constantly innovating and working on his material. All free time goes to studying new techniques, magic tricks and decorating his material and decor.
It seems like a street without end, but if necessary to be able and allowed to stand in front of an audience with a good feeling.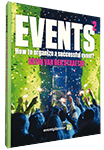 Activities Gekke Jorre
Activity regions:

Antwerpen | West-Vlaanderen | Limburg | Zeeland | Belgium | Netherlands
Activities: