Looking for a contemporary auditorium near the center of Leuven?
Don't hesitate to contact us! Your guests will be pleasantly surprised by this beautiful, spacious meeting room with natural daylight. Naturally, this room is equipped with modern equipment (including the possibility of streaming).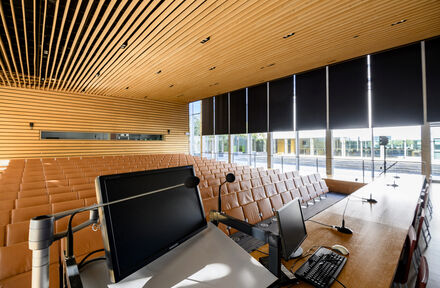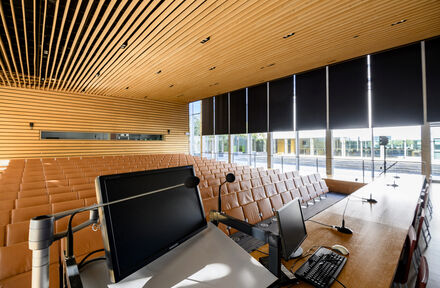 ESPAI.GENT hosts an online event with 1700 participants
From 3 to 7 May, ESPAI.GENT was the base location from which a six-person team corona proof organized an online event for education. Throughout the week, four series of online workshops were launched daily, in up to 18 Zoom channels simultaneously. The fast fiber connection to the internet and the availability of more than 20 super-fast laptops ensured a technically ...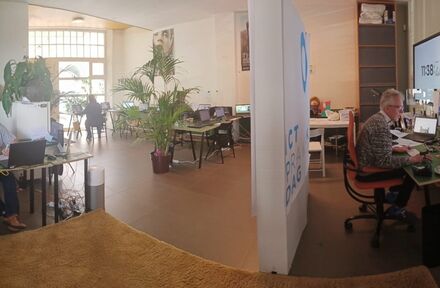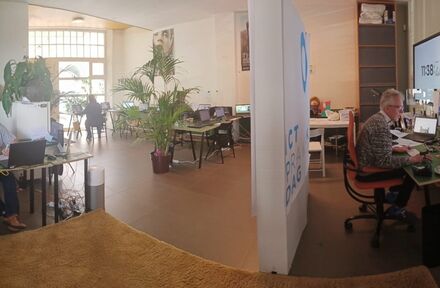 A global leader Company in Orthobiologics with international headquarters in The Netherlands needed assistance with all necessary logistics and meeting design for their annual Sales Meeting in Spain.
All coordination and communication strategy was aligned by the @dmire team with the objectives determined by our client.
Beursgebouw Eindhoven opens its doors again!
With the arrival of a new owner, Beursgebouw Eindhoven will open its doors again as soon as the Covid-19 measures allow it.
Under the management of Evoluon Exploitatie bv , Beursgebouw Eindhoven will once again accommodate events. Right in the center of Eindhoven, right next to the central stadium with a space of over 7000m² and a height of no less ...
beursgebouw.nl
www.beursgebouw.nl
On May 8, we dust our cooking pots and we can finally receive you back on our ship's deck for an exciting North Sea menu. A special experience on Friday / Saturday evening with your partner or friends, but also as a wonderful ending to a business meeting on our ship.
Of course your health is our priority, whereby the ...
Vacancy at VKOZ: Intern Marketing & Events
Are you an enterprising and creative HBO student and are you looking for an educational and varied internship? Would you like to learn more about (global) marketing, project management and events? VKOZ events & communication offers a challenging internship in Rotterdam from 1 September 2021.
Who are we?
VKOZ is a Rotterdam event and communication agency, housed in the monumental ...
Grow your event business
List your business on eventplanner.net, the fastest-growing community for event planners in the world. Compare us to TripAdvisor, but for event managers.
List your business now