Download your free event portfolio
Do you prefer a minimalist design or rather extravagant designs?
There are so many different materials and finishes available that can determine the look of your event.
Get creative with the extensive ShowTex collection and design an impressive space that fits your budget.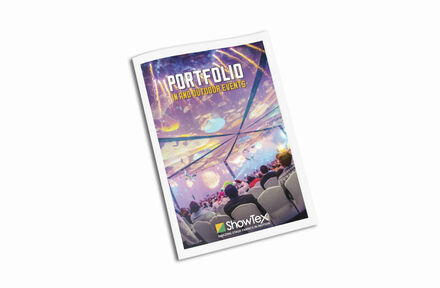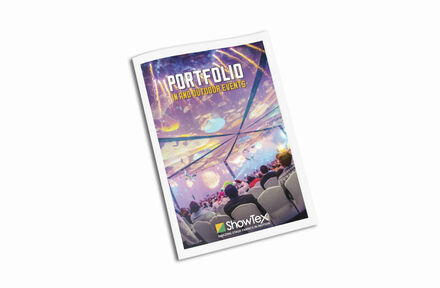 Hardware as a Service from Easy2Rent
No investments. No surprises. No need to worry.
The purchase of new hardware for your company requires a considerable investment. More and more entrepreneurs are therefore opting for 'Hardware as a Service' (HaaS). This means that you do not buy the hardware but only use it. You pay a fixed amount every month, so you do not have to make ...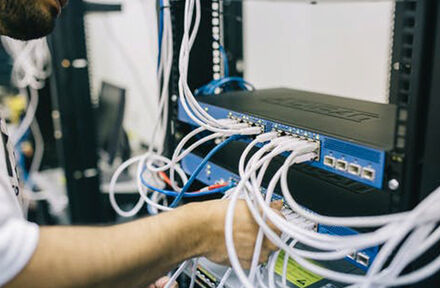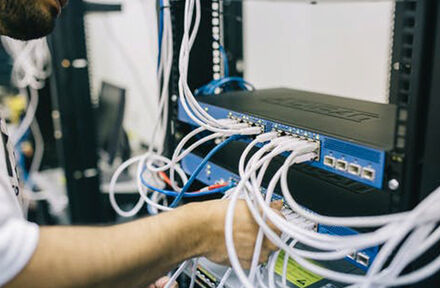 EasyDrape - the ShowTex pipe & drape system
Create exhibition stands, hang up banners, or build temporary scenery at events. The new EasyDrape from ShowTex is now even more convenient thanks to its versatile connector and telescopic horizontal rails with double Velcro fasteners. Save time and space by using EasyDrape instead of a truss. Hang curtains and starcloths from 2 to 5 meters high. The flexible connectors ensure ...
Stylishly decorated with flame-resistant decoration cloths, the Musikverein concert hall turned sky blue for the 200th anniversary of the first Austrian savings bank. Spectacular reveal, anyone?
DECORATIVE FABRIC FOR EVENTS
Crowne Plaza Brussels Airport now has 2 high-tech streaming studios in collaboration with its AV partner PFL
A lot has changed in the meeting & event landscape in recent months. And digital meetings, it will remain that way for a while. But strong communication is more important than ever, so you don't want to be limited in your options.
How do you deal with speakers and guests from all over the world who cannot be physically present? ...
Rotterdam Ahoy exists 50 years
Rotterdam Ahoy is celebrating its 50th anniversary. On January 15, 1971, the current event accommodation in South Rotterdam was officially opened by HRH Prince Claus. The origins of Ahoy go back to 1950, when the harbor exhibition 'Rotterdam Ahoy!' to mark the completion of the reconstruction of the port of Rotterdam, it was held on the spot where the Erasmus ...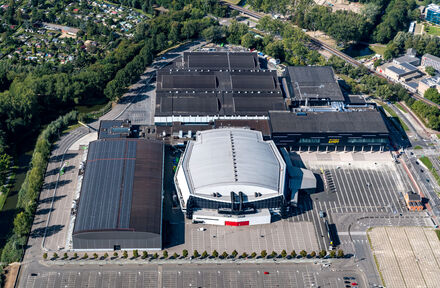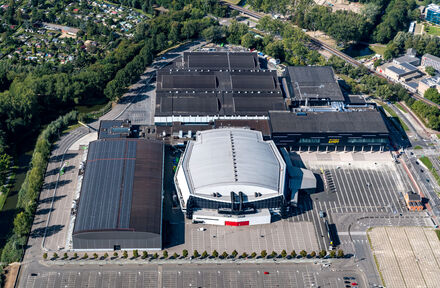 Create a free account today at eventplanner.net. As a subscriber you get access to additional content, you can post reviews, view contact details of job posts, ... What are you waiting for?
Create your account now
Grow your event business
List your business on eventplanner.net, the fastest-growing community for event planners in the world. Compare us to TripAdvisor, but for event managers.
List your business now