How to use Moodboards for your event?
Mood boards help you organise remarkable events by bringing all your inspiration together in one convenient place. In order to use mood boards you'll first need to create an event. Once you've done so, you can start pinning event venues and other businesses you find on our platform to the event's mood board.
This is how it works:
Create an event
You can create a mood board for every event you organise. Creating a new event can be done directly from the mood boards page, which can be also accessed via the 'event software' link in the header of our website (if you're logged in), or via the 'add to new event' link whenever you like a business page or save a post.

Adding pins to your board
Currently you can add business pages (event venues, caterers, ...) and posts to your mood boards. Later we'll also add the ability to pin our articles and even any external link you want.
Adding an event venue, caterer, ... to your mood board is easy. Just go to the business page of the company on our site and click the 'follow' link as shown below. A popup will appear where you can select the event you want to pin the event company to or choose to add it to a new event. There's also a shortcut. On many pages where we show overviews of inspiring event businesses you see a heart icon. By clicking the heart icon you also have direct access to saving companies and venues you like to your mood board.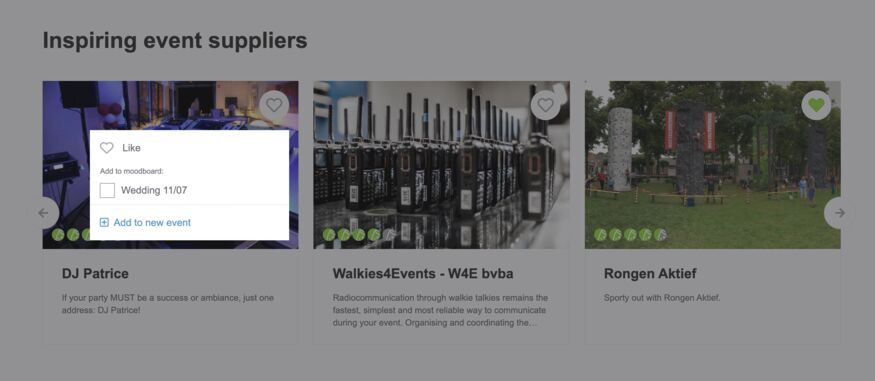 To add a post you want to remember to a mood board you follow the same steps. Every post you find either on our homepage in your news feed or on a business page, has a 'save' link. Clicking the 'save' link shows the same menu from which you can pin the post to one or more mood boards.

Pinning articles and eventplanner.tv broadcasts to your mood board also works exactly the same way by clicking on the 'save' link and selecting the event you want to add the item to.

Do you want to pin a link to an event venue that cannot (yet) be found on eventplanner.net? An article you came across on the internet? That too is possible. Copy-paste the link in the 'Links' section and click 'Add Link'. NB! Adding external links becomes possible as soon as you have added at least one other item to your mood board.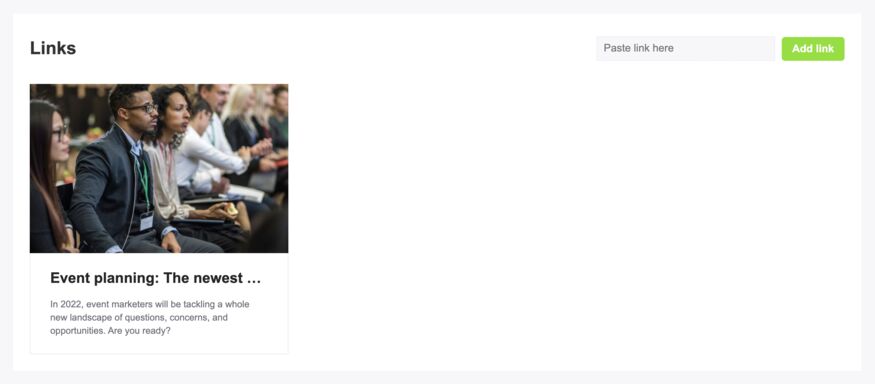 Managing your mood board
You can visit your mood board(s) at any time by following the 'event software' link in the header of our website or navigation when you are logged in. The mood board gives an overview of all event businesses and posts you've pinned to it.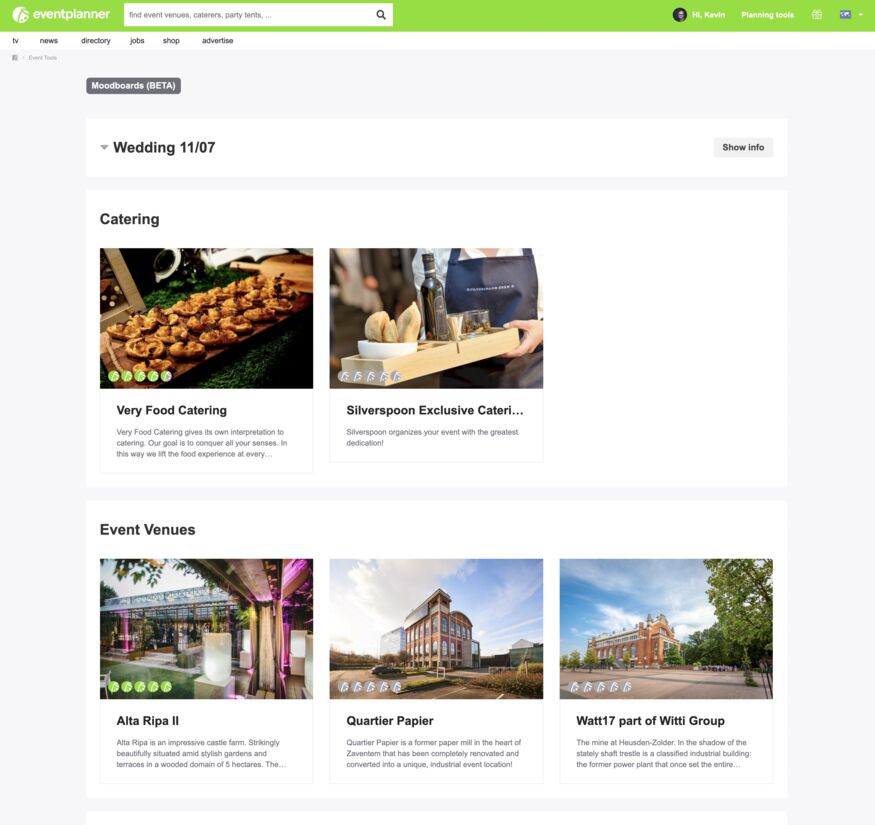 If you want to remove a pin from the mood board just hoover the item and click the bin icon like shown below.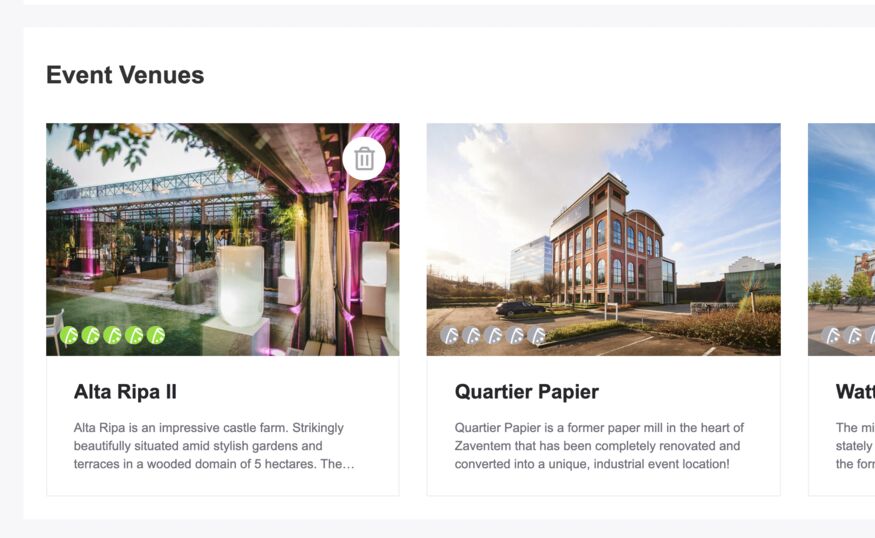 Good luck with it!