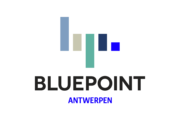 BluePoint Antwerpen
Filip Williotstraat 9

,

2600

Berchem

, Belgium
BluePoint Antwerpen is the ideal location for meetings, conferences, seminars, press conferences and many other events. All our meeting rooms are equipped with projectors, Barco Switch, water and mints, papers and pencils. Our biggest hall can accomodate up to 500 participants.
In addition, BluePoint Antwerpen has been a fixed value for trainings.
Furthermore, it's possible to throw your private parties at our venue. We host your wedding, birthday, baptism, bar mitzvah, anniversary or post-funeral reception. Each event is fully customizable thanks to our modular and neat spaces. Our external partners meet your expections concerning more defined requests and our experienced team remains standby to make sure everything runs smoothly.
Various outdoor spaces, including a stunning roof terrace, are perfectly suited for your company BBQ and garden parties. We provide indoor solutions in case the sun fades away.
The architecture of the building is impressive and the facilities are versatile. Comfortable furniture, a smooth organization and excellent catering will make your event a great success.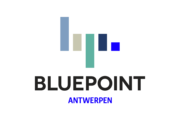 Diabetes Autumn Symposium
Kick-off of the 1st in corona times - organized by AS Projects. For many of the speakers, sponsors and numerous GPs, this was the 1st live symposium since February: enthusiasm & gratitude at the top! #coronaproof #live #diabetesymposium #safetyfirst #mouthmasks #handgels #socialdistance #perfectlocation #asprojects #dreamteam www.diabetes-symposium.be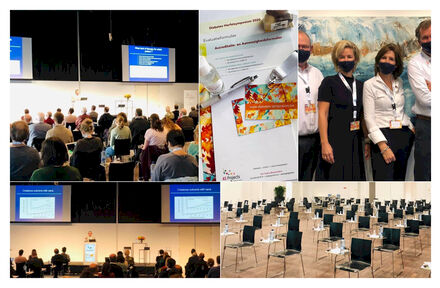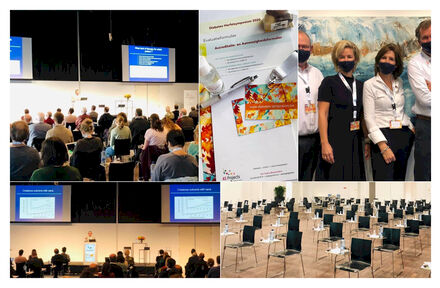 60 reviews on BluePoint Antwerpen - 9/10
Activities BluePoint Antwerpen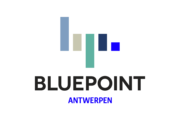 "Etiquette in digital working" - Markant region Mechelen-Turnhout - Markant region Antwerp
"Etiquette for working digitally". Thank you Griet Deca of Tryangle Happiness and Well-Being at Work for giving us and fifty volunteers a step-by-step plan to digital comfort. It was interactive and engaging! Truly an academy that can be used as a volunteer at Markant vzw and in all your other roles. BluePoint Venues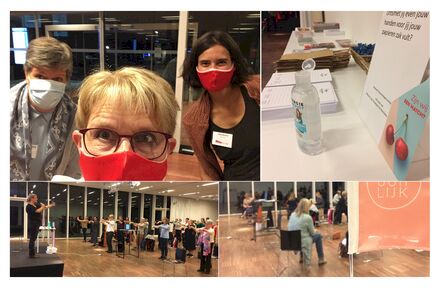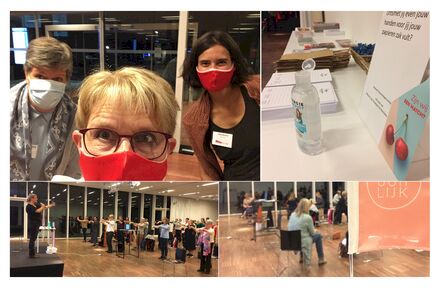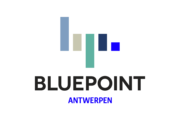 Here's a glimpse of how a live streaming event at BluePoint is organized!
Last Tuesday we were honored to host the livestreaming event by Essenscia and Lineas , with the support of Eyes-Up.
Thank you for your trust in BluePoint!
Would you also like to stream your event live to your target group.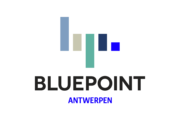 Don't cancel your event, go virtual! Virtual Conferences at BluePoint Venues!
Have you planned an event in the fall, but are you currently unsure whether to cancel or postpone it to a later date? 𝗠𝗮𝗮𝗿 𝘄𝗮𝘁 𝗮𝗹𝘀 𝗲𝗿 𝗲𝗲𝗻 𝗮𝗻𝗱𝗲𝗿𝗲 𝗼𝗽𝗹𝗼𝘀𝘀𝗶𝗻𝗴 𝗶𝘀? 𝗕𝗹𝘂𝗲𝗣𝗼𝗶𝗻𝘁 now gives you the opportunity to use 𝘂𝘄 𝗲𝘃𝗲𝗻𝗲𝗺𝗲𝗻𝘁 𝘃𝗼𝗹𝗹𝗲𝗱𝗶𝗴 𝘃𝗶𝗿𝘂𝘁𝗲𝗲𝗹 𝘁𝗲 𝗼𝗿𝗴𝗮𝗻𝗶𝘀𝗲𝗿𝗲𝗻! Are you afraid of new technology? Don't worry, the BluePoint experts will guide you every ...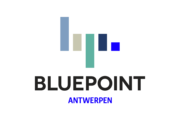 GO! Esting, innovating, sharing & learning - Go Scholengroep Antwerp
During this very first GO! Esting fair there were about 30 workshops for and by teachers and you could get acquainted with more than 50 innovative, good practice examples from colleagues from our other GO! schools. Pedro De Bruyckere (researcher and educator) and Dian Fluijt (researcher and teacher) discussed innovative education in greater depth during a keynote. Trainer Frederik Imbo ...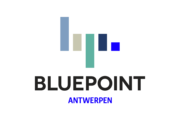 AZ Klina event - organized by New Balls Please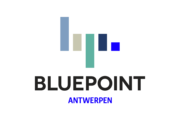 At BluePoint Antwerp, you can also organize private events.
Next to corporate events, BluePoint Antwerpen also offers event spaces for private celebrations. Our multi-purpose rooms are perfect for organizing weddings, baptisms, bar mitzvah's and any other important family events.