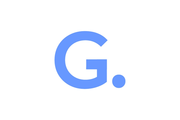 Getix
Marino Mart 8-9

,

D03 EK81

Dublin

, Ireland
Getix is a fully featured platform that intuitively optimises the sales page and purchasing process for the customer, allowing for fast sales and increased customer satisfaction.
Start selling your event in no time using our 3 step sign up process, pay only 2% flat in Getix fees and receive your revenue in as little as a week after the ticket purchase.
Brand the sales page with your logo, create a custom registration form and ask your guests any question you that want, add unlimited ticket types (VIP, early bird, general admission, etc) - at Getix, we let you do it your way.
Website van dit bedrijf nodig?
Log in om de website van dit bedrijf te bekijken. Registreren is helemaal gratis.
Een account is helemaal gratis
Je krijgt toegang tot exclusieve content
Je ontvangt onze tips, nieuws, ... in je mailbox
---
Is dit jouw bedrijf?
Is dit jouw bedrijf? Upgrade je bedrijfspagina en de link naar je website verschijnt bij al onze bezoekers.
Bedrijfspagina vanaf 20 euro per maand
TOP ranking in onze zoekmachine
Toegang tot reviews, vacatures plaatsen, ...
Discover other event suppliers and venues
Activities Getix
Activity regions:

France | Germany | Ireland | United Kingdom | Brazil

Activities: