Perfect Plus Event Productions
Geerwijnstraat 9

,

8000

Brugge

, Belgium
Perfect+ Event Productions DMC is for 28 years now a reputed partner for original B2B events, incentives, and team building events. 130 creative formulas (including the exclusive CityGame) in all the Flemish art cities from Bruges to Brussels, Lille, London, Paris. Measure made concepts for MICE: corporate events, teambuilding, business incentives, corporate parties, and team trips and activities.
Perfect+ Event Productions: 26 years young!
In 1993 Wim Van Besien (a native of Bruges) decided to end his long career in international luxury tourism, which had quite literally taken him all around the world, visiting no fewer than 80 different countries. Having summarised his vast experience in a book called 'Toeristenvallen en Opstaan' (Tourist Troubles and Triumphs), he started to look around for a new challenge. After conducting extensive research into the Congress and Meetings industry, this self-taught entrepreneur decided to try his hand as a self-employed events producer. Initially, the emphasis was placed on the free-lance development of events for other bureaus. In this capacity, Wim was responsible for events which won several of the coveted BEA's (Benelux Event Awards), as well as the prize awarded by the public jury. He was also the coordinator of the first two pioneering editions (1997 and 1998) of the Sand Sculpture Festival in Zeebrugge (worldwide media covered). During the same period, he also made a number of company films and videos under the name Perfect+, as well as completing several other additional commissions, both at home and abroad. 
At this point, he decided to stop his free-lance work, in order to concentrate on his own company: Perfect+ Event Productions. From this time on, he devoted his talents to the direct development of projects for specific companies, with the emphasis on original and solution-oriented concepts. After he had secured a number of highly respected permanent customers, such as General Motors (Opel) Belgium, orders began to flow in at a rapidly increasing rate. Each year the number of customers grew, as did the total turnover and the number of staff (currently there are 5 full-time staff members, with John Verstuyft as executive event producer). Originally, the company had a reputation for excellence in the field of relational marketing and was well-known for its 'culture-minded' profile.  
Following the trends in the market, in addition to its professional made-to-measure work and its creation of events, the company also began to respond to the growing demand for more specific products, such as ready-to-use formats and B2B group programmes. As a result, Perfect+ elaborated a range of products which could be used in various Flemish cities and Brussels, such as city rallies, detective games, theme evenings, culinary activities, treasure hunts, etc. There are more than 25 different event packages for the city of Bruges alone, with a total of over 100 formulas for use throughout Flanders.
Since 1996 Perfect+ has been based at Geerwijnstraat no.9, in a large urban mansion just 150 meters from the famous Market Square in Bruges. In 2002 the facilities offered by this building were extended with a brand-new office area, providing additional space for the production unit and a conference room. Since then, further space for production work has also been provided on the second floor and a staff kitchen has also been added.
Perfect+ has a young and dynamic team, which in recent times has been responsible for the planning and execution of at least 300 events each year: events which are much appreciated by those taking part, as witnessed by numerous references from companies which include all the major banks , the leading consultancy bureaus, the most important pharmaceutical groups, as well as various household names in the fields of IT, telecommunications, vehicle construction, food processing, etc. The European Union has also become a regular customer, and the events agency has won pitches on several occasions. 
Gradually, Perfect+ developed a quality reputation as a specialist in team-building, incentive activities and company trips to the great art cities of Flanders. In this respect, the tally for their famous CityGame – an interactive urban event with iPads - recently passed the 1400 mark including spin-off programs such as the EscapeGame, the ClimateGame, the BikeGame, the OutdoorGame, the TrainGame, the GameOfThronesGame, etc... 
Perfect+ also works closely with the local municipal congress bureaus and is a member of several trade organizations. However, after 26 years of success, and despite the continued rapid rate of growth Perfect+ decided to remain a small, influential and highly respected 'brand name' in the sector, with a greater selectivity in terms of the number of events they undertake.
Online staff party Gassco
Online staff party for Gassco. Live (stream) interviews with the employees by Stef Dehullu during 'Gassco Late Night', enjoy delicious tapas in a box and a fantastic live performance by The Cover Store Xperience to close it all off. As close as it gets to the real thing.
Also interested? One address www.perfectplusevents.com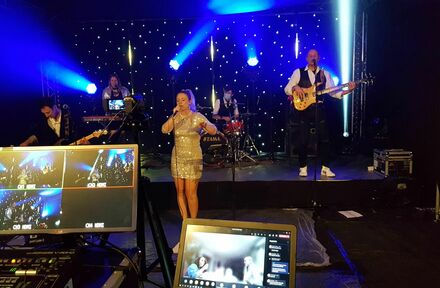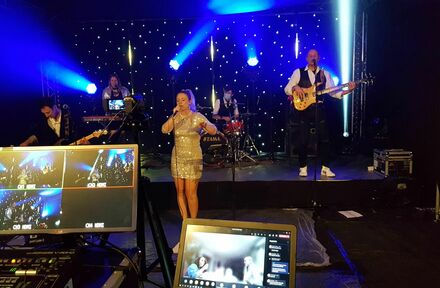 47 reviews on Perfect Plus Event Productions - 9.7/10
Activities Perfect Plus Event Productions
Activity regions:

Antwerpen | Vlaams-Brabant [+Brussel] | Oost-Vlaanderen | West-Vlaanderen | Belgium | France | Luxembourg | Netherlands | Yvelines | Yonne | Vosges | Paris | Vienne | Vendée | Vaucluse | Var | Val d'Oise | Val-de-Marne | Tarn-et-Garonne | Tarn | Somme | Seine-Saint-Denis | Seine-Maritime | Seine-et-Marne | Savoy | Sarthe | Saône-et-Loire | Pyrénées-Orientales | Pyrénées-Atlantiques | Puy-de-Dôme | Rhône | Pas-de-Calais | Orne | Oise | North | Nièvre | Moselle | Morbihan | Meuse | Meurthe et Moselle | Mayenne | Marne | Manche | Maine-et-Loire | Lozère | Lot-et-Garonne | Lot | Loir-et-Cher | Loiret | Loire-Atlantique | Loire | Landes | Jura | Isère | Indre-et-Loire | Indre | Ille-et-Vilaine | Hérault | Hauts-de-Seine | Haut-Rhin | Haute-Vienne | Hautes-Pyrénées | Haute-Savoie | Haute-Saône | Hautes-Alpes | Haute-Marne | Haute-Loire | Upper Garonne | Upper Corsica | Gironde | Gers | Gard | Finistère | Eure-et-Loir | Eure | Essonne | Drôme | Doubs | Dordogne | Deux-Sèvres | Creuse | Côtes-d'Armor | Cote d'Or | South Corsica | Corrèze | Cher | Charente-Maritime | Charente | Cantal | Calvados | Bouches-du-Rhône | Territoire de Belfort | Bas-Rhin | Aveyron | Aude | Aube | Ariège | Ardennes | Ardèche | Alpes-Maritimes | Alpes-de-Haute-Provence | Allier | Aisne | Ain | Wiltz | Vianden | Remich | Redange | Mersch | Luxembourg | Grevenmacher | Esch-sur-Alzette | Echternach | Diekirch | Clervaux | Capellen
Livestream Sinterklaas event for Siemens
If the Saint and his helpers are not allowed to come live to the Siemens Sinterklaas party, then we will bring the Saint via live stream to the good children.
From a professional setting with our top technicians behind the controls and in a beautiful setting, the Saint, his head Piet and dancing girls then had live conversations with the ...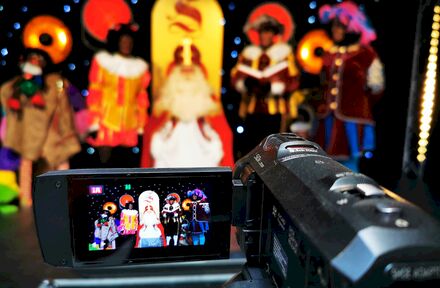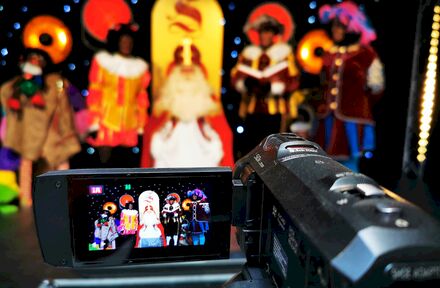 Perfect + is completely corona proof ready for you!
Successful team building concepts such as CityGame, EscapeGame, ClimateGame, OutdoorGame, BikeGame ... are ideal activities to take the team spirit within your company back to a higher level. Fully adapted to the necessary safety measures (social distance, hand gel, face masks if necessary, etc.) there is no better way to hone the group atmosphere. Come out of your room with ...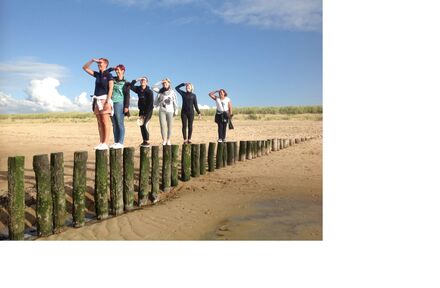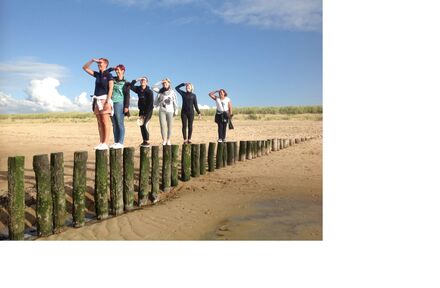 Virtuele EscapeGame 'Escape from Lockdown'
Lockdown, quarantine, covid-19 ... Need to escape all the corona news for a while? Want to put your heads together with your colleagues in a remote way and boost your motivation in a playful way? ❗️Look no further❗️ Perfect + is launching a virtual version of its successful EscapeGame, entitled 'Escape from Lockdown'. Cracking codes and deciphering enigmas are just ...