👉A total of twelve pieces of LED screen trailers.
👉 From 4 m² to almost 30 m² of LED screens.
👉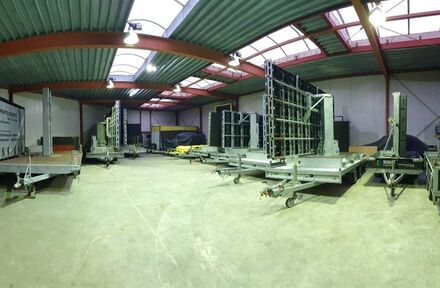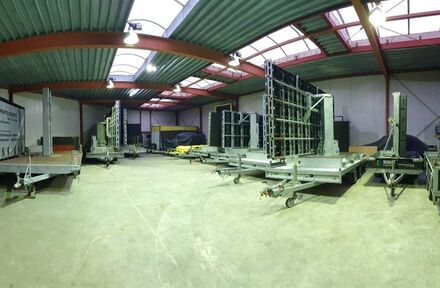 Yesterday two great Comedy Walks were organized for a company from Amsterdam. The first group had returned just before the downpour, but the second group soon found themselves in the pouring rain. And not just any rain, but code ORANGE rain, which prevented the Comedy Walk from continuing. Unbeatable comedian Greg Shapiro has taken the entire group to the pub ...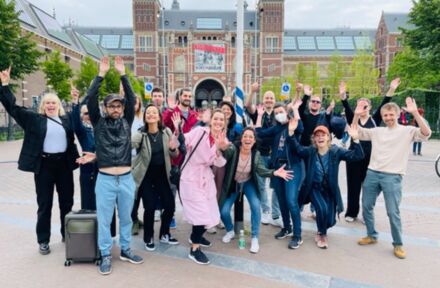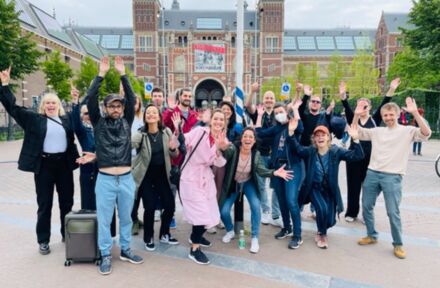 Yesterday evening the award of the German Football Ambassador was presented in Berlin.
The event took place as a live event in the Weltsaal of the Federal Foreign Office.
The beeftea-group.de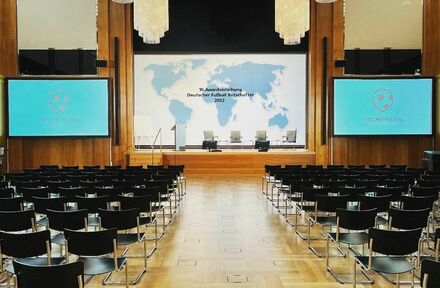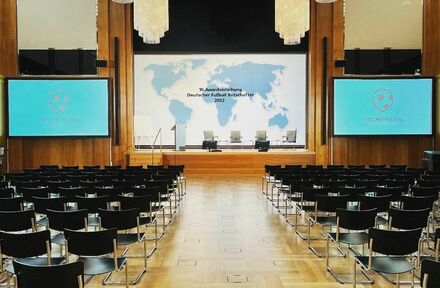 From April 19 to 27, 2022, BMW Belux and The Oval Office organized the luxury lifestyle event "BMW Moments of Inspiration". During ten evenings, about 3,000 guests were able to enjoy a culinary experience at star level and an impressive show with a spectacular 360° experience. The highlight of the event was undoubtedly the exclusive line-up of the new models ...
Pizza horns Foodtruck provided lunch during Crisp's company outing to their new distribution center in Bornem ☀️???
⭐⭐⭐⭐⭐ Thank you for the nice review Matthijs!
And good luck with the new establishment
These flavors were on the menu: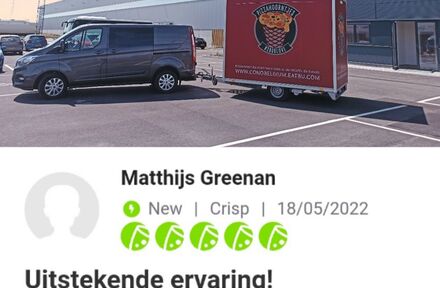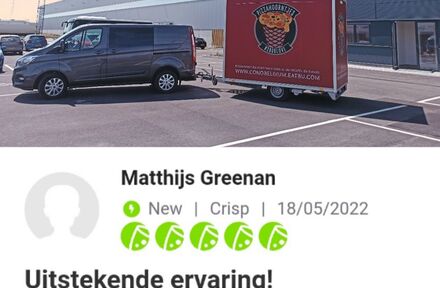 Grow your event business
List your business on eventplanner.net, the fastest-growing community for event planners in the world. Compare us to TripAdvisor, but for event managers.
List your business now