The profession of a wedding planner is one of realizing dreams and creating magical moments. However, in addition to designing dreamy weddings, it is also essential to have your business affairs in order. Legal business security is not only a legal obligation, but it also protects your business and reputation.
The profession of a wedding planner is one of realizing dreams ...
The choice of a ticketing system can have a significant impact on your event, budget and marketing efforts. As an organizer, it is therefore very important to thoroughly compare different ticketing systems. At Flextickets we understand that service fees play a crucial role in this ticketing system comparison.
At Flextickets we have thoroughly analyzed the data and have come to a ...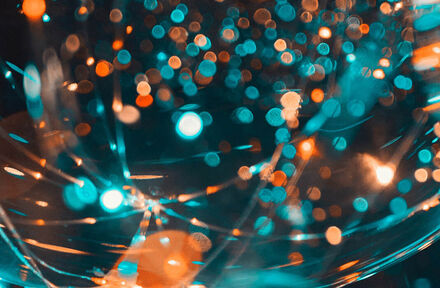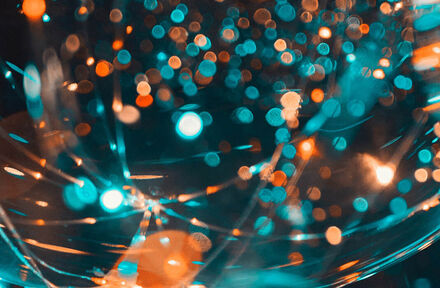 A team building with social impact!
'SolarBuddy' is an organization that is committed to bringing light to children in difficult home situations. As a company, do you want to raise awareness during a special CSR-oriented team building? Get to know Solarbuddy, hour of power as a team!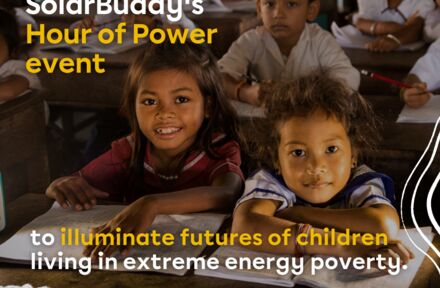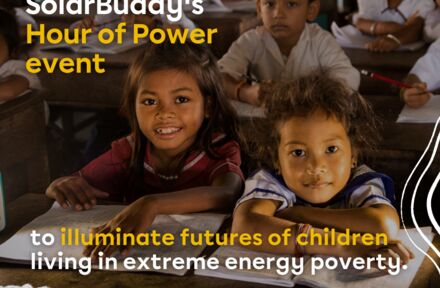 Christmas party with a difference.
Tired of boring Christmas parties? We neither! With the Fettehenne Pop-Up Winter Market we are making your Christmas party this year something very special.
Our gardens in Erkrath, Ratingen and Leverkusen are transformed into a real winter market for you. With Christmas market stalls, the smell of mulled wine and roasted almonds in the air and Christmas-winter ...
The bow cannot always be tense. Are you going to surprise your employees or customers with a fun company event 🤩? We offer you various options, including a food bar concept. You choose how many food bars you want and what they can serve. At https://bit.ly/bedrijfsfeest-DC you will find all the information and quickly prepare a quote 🙌.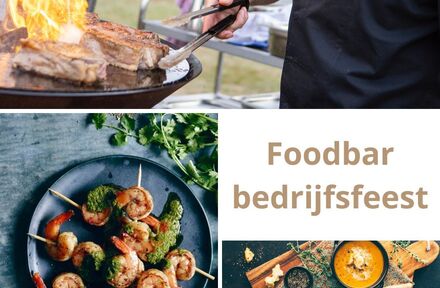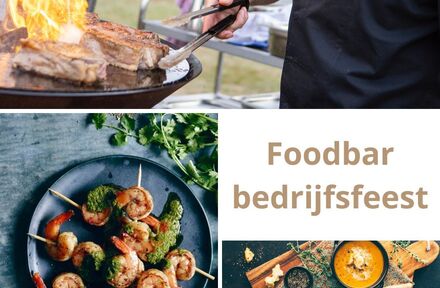 This is the most significant question we have asked since we started Chain Reaction Teambuilding.
Most people are convinced of the importance of cooperation. But… do we collaborate as much as we think we do? Or will we remain in our silos and will there be an "us versus them" feeling?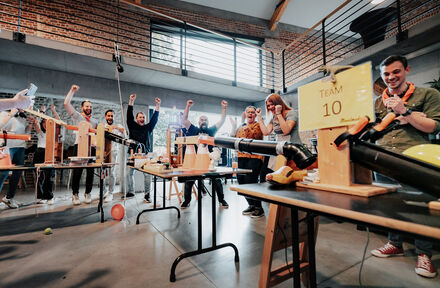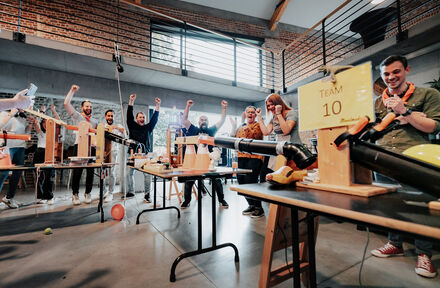 Event planning

made easy.

Our free event planning software has every tool you need for planning truly memorable events - all in one convenient place!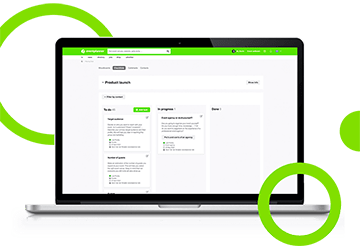 Grow your event business
List your business on eventplanner.net, the fastest-growing community for event planners in the world. Compare us to TripAdvisor, but for event managers.
List your business now