How to Design an Attendee's Journey from Beginning to End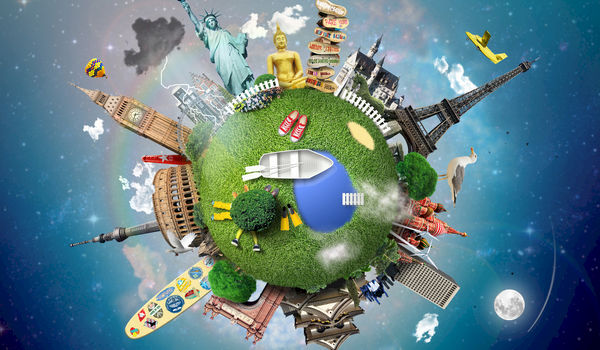 What makes a business truly successful? Is it the products? Or is it more about the marketing strategy? How do affluent entrepreneurs manage to turn their clients into loyal brand ambassadors? And most importantly, could we, as event professionals, learn something from them?
In most cases, the way businesses design the customer journey affects the overall interaction between the client and the brand. As David Edelman, former partner and global co-leader of McKinsey Digital Marketing and Sales, notes, marketing is not about the message, the connection, or the brand anymore. It's actually about the journey that businesses can provide somebody in buying and using their products. Subsequently, the journey itself becomes a product of the brand.
The same way successful businesses provide flawless customer journeys, we as event professionals must design engaging and trouble-free attendee journeys.
An attendee's journey actually begins long before the event. As David Gauthreaux, executive vice president of Global Sales at FreemanXP, notes, "It starts as soon as he or she learns about the experience, or makes a decision to participate. It continues when he boards the plane, rents a car at the airport, and checks into the hotel. It comes to life as your attendee walks into the lobby, reviews your materials, and creates a plan to interact with the experience."
In other words, from the registration form to the check-in line, the way your guests perceive the interactions (both virtual and analog) with your event shape their overall experience. Subsequently, this process takes the form of different levels of event satisfaction, affecting both your ROI and reputation as a planner. Considering this, we put together a list of steps you may want to take to provide a positive attendee journey from beginning to end.
Step 1. Map every step of your attendees' journey
Start planning your event by considering your guests' feelings. From receiving information about the upcoming conference or workshop to travelling and finding the venue, you have to present every single step as clearly as possible.
Write down all the event phases such as communication, social media interaction, registration and payment process, the event morning and the check-in procedure, mobility during the event, etc. Then, as you plan and define each step, put yourself in your attendees' shoes.
For example, let's say you're setting up the payment procedure. Will the attendees easily understand how to make the payment? Does the registration form also allow them to process the invoice? What potential problems could they encounter when making their payment? By answering these and other questions, you'll plan an event that's aligned with your attendees needs' and expectations.
Step 2. Know your attendees
The same way businesses define their buyer personas, you must clarify who your attendees are. Is your event for elder people who aren't too comfortable using new technologies? Or is your event targeting international attendees only? Depending on your attendees' profile, you'll be able to map better their journey.
For example, if your potential guests will have to travel long distances to attend your event, you'll have to include in their journey map both the travel and local accommodation options. This will add a new set of logistics, such as providing the necessary information for the travel and maybe blocking hotel rooms for the event, to ensure a sufficient number of rooms for the guests.
Step 3. Customize the attendee experience
When defining your audience, you can easily create different types of guests such as VIPs, speakers, assistants, sponsors, etc. Having this information, you can design a different attendee journey for each persona. For example, you may want to secure your speakers' travel itinerary from the airport to the hotel or the event venue. On the other hand, when it comes to the assistants, you could provide all the necessary information about taxis and public transportation, easing up their access to the points of interest.
Step 4. Accompany your guests from beginning to end
One of the most unpleasant situations a (potential) attendee may face is needing some assistance and not receiving any. Whether it's answering questions about the event via email or helping the guest in finding the next session's room, you must be ready to provide constant support. By doing so, you'll ensure a gratifying attendee journey, letting your guests know that all their questions can be easily and quickly answered.
Step 5. Simplify everything and provide a stress-free experience
Another aspect that may disrupt the attendee journey is the complexity of the tasks your guests have to complete to attend the event. To avoid this situation, you must always design an easy, painless, and stress-free event for your attendees. Let's take, for example, the event webpage. How easy is it to find the information about the fees and the registration form? How simple is the payment procedure? All these aspects will mark your guests' experience and influence their perception about the event.
Final thoughts
Designing a positive attendee journey requires awareness and empathy. To plan a successful event, you must leave no room for any doubts or helplessness your guests may experience. Focus on running a 100% attendee-friendly event, simplify and customize the steps your guests must take when attending, and accompany them through the entire experience.
22-09-2017