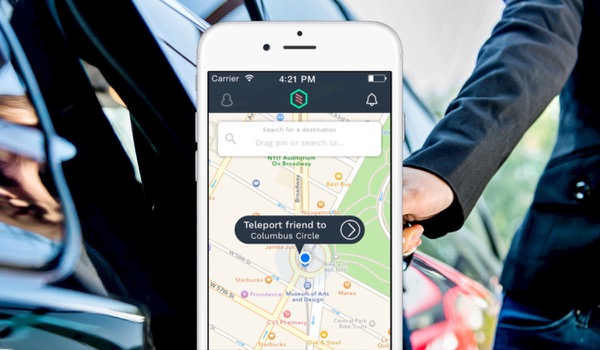 No more hassles with pick-up places, taxis or guests who cannot find your venue. The Teleport app saves the day! 
You simply install Teleport on your smartphone and send out an invitation to those whom you would like to come. An artist, a VIP, your guests... They will receive a link in which they can accept the invitation. Then they localise themselves on an online map and an Uber taxi will come pick them up immediately. Quick, simple and effective! You pay and they will come to you. Miscommunication and unnecessary time-loss are issues of the past.  
Teleport works on all devices. Those who haven't installed the app will receive a web link. That way, you don't have to worry about speakers arriving too late, or VIPs who cannot find your location. You just send them an Uber, which will pick them up for you, and within a matter of time they will arrive at your place. No more hassling with the logistics. And the price isn't bad either.  
Time is money, and with this app, you can save a lot of it. Definitely worth a try!
www.teleportapp.co