Admit it, an interactive laser adventure in a bus (?!) packs a bit more impact than flyering…
The newest episode of the Star Wars-saga is on its way and it's been made very clear. The Belgian Production Pirates converted a bus into a Star Wars space ship for The Walt Disney Company. In this ride, visitors can watch the new trailer and use their 'force'. The visitors are supposed to dodge laser beams like real Jedi's and beat the high score, competing with one another. A marvellous 'experience'.
Because why not? We've already seen a Marvel Experience Tour, and now this Star Wars Adventure Tour. The concept works, and how! The mobility is a large advantage and the visibility is definitely present. Social media will widely discuss it, and the fans will definitely want to be there.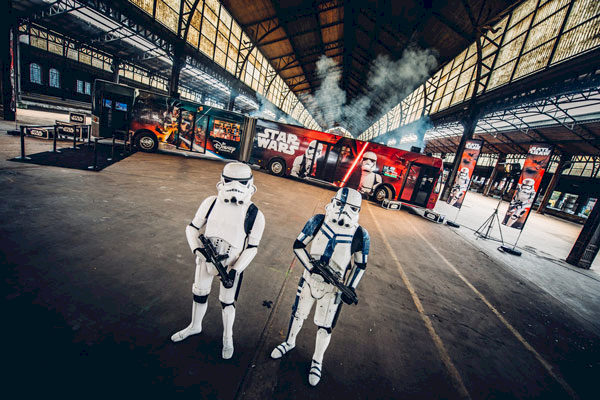 But if you look at it from a bigger perspective, you can also apply this concept for other product launches and events. Unforgettable and original go hand in hand on this one. We are very much looking forward to your promotional bus. May the force be with you!