DJ Fools his Audience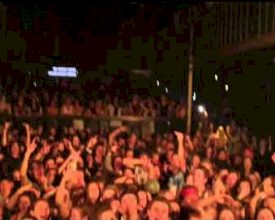 We don't always have to be so serious... We just received a Youtube video in which DJ Mashd N Kutcher artfully fools his audience of enthusiastic teenagers. We'd like to share it with you.
The DJ had a surprise in his act that nobody could have seen coming. Right at the moment when the crowd expected a drop, he blasted 'Spandau Ballet' through the speakers, perfectly in sync. The confusion of the teenagers, who are already jumping when it hits them, guarantees hilarious reactions.
Enjoy!
09-07-2015