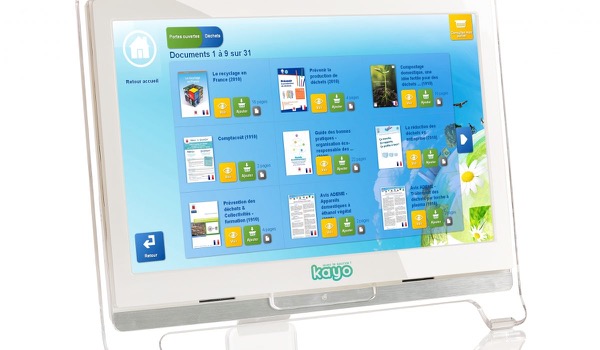 The start-up Kayo focuses completely on the collecting of leads during events. For this purpose, the company has developed both software and hardware. It produces tablets and terminals for exhibitors who wish to demonstrate their products and who want to collect leads with those demonstrations.
"But you can also do that with an iPad", one might say. Indeed. But the advantage is that the Kayo hard- and software are completely neutral. That way, you can expose the exhibitor's brand more effectively. And you can create the user interface completely in the customer's house style. Without intervention of Apple-elements.
The software is also 100% focused on demonstrating products and registering leads. You can very easily show documents in all sorts of formats and integrate them into various media. Registration and data-analysis is done in a clear and user-friendly way Kayo also offers an e-variety. Definitely worth checking out.
In this series 'Start-Up' we discover starters with an innovative offer which is useful for the event industry.
www.kayo.fr/en