You've Never Seen a Convention Center as Flexible as This [video]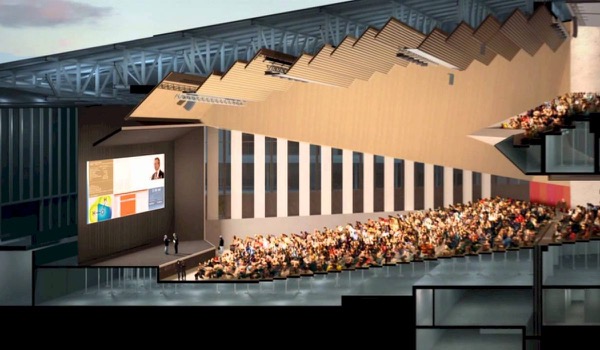 Having dinner with 180 or 1,500 people, meeting rooms for 100 up to 3,000 people. A congress centre with halls for such a diverse capacity is hard to find elsewhere. And yet... The innovative Swiss Tech Convention Centre in Lausanne has found the answer.
With a few smart high tech solutions, you can build a complete hall for 3,000 in 15 minutes into several smaller halls with the utmost diverse capacity. 15 rooms for 100 persons, 5 halls for 180 persons and another 5 for 100 persons, 3 halls for 400 persons... Lectures, dinners, parties... The possibilities are near endless. Innovative and impressive!
03-06-2015