PXL Academy and eventplanner.net are joining forces to train future event organisers. The Professional Bachelor's degree in Communication and the business community join forces here, so that students will soon be better prepared for the professional event industry.
"For more than 15 years now, students in their second year have been organizing a real event during the Event Live Lab course," says Herve Van de Weyer, head of the Communication program at PXL. "The students come up with the concept, they look for partners and sponsors, look for a location, draw up a budget and take care of all communication. In the past, our students already organised the Sushi festival in the Japanese Garden or, more recently, the birthday party of the Jenever Museum."
From now on, eventplanner.net makes their event software available to the students and trains and certifies them via the online eventplanner.academy. Kevin Van der Straeten, Founder & CEO of eventplanner.net: "The software helps organizers organise any event, from a meeting to a wedding party to even a full festival. Everyone can use the basic version of the software for free, the students also get the professional version offered."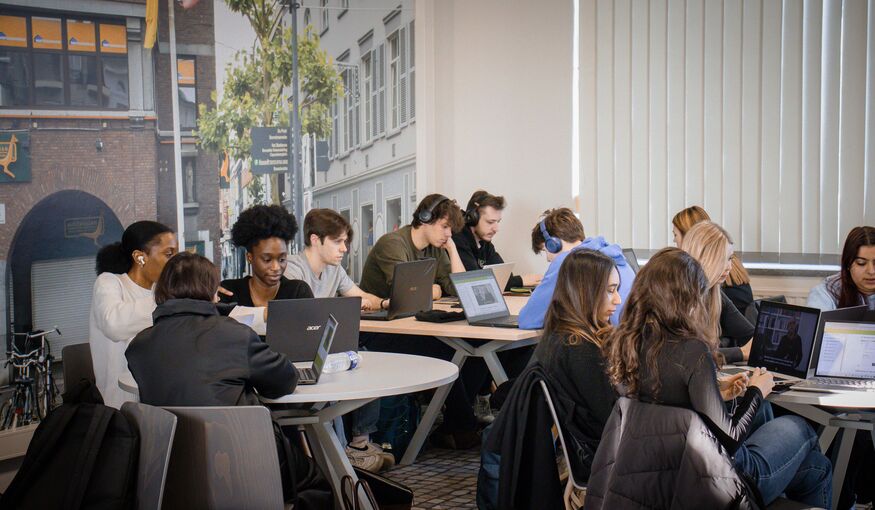 Herve Van de Weyer: "Our students now follow the online classes of eventplanner.academy. Every student must obtain the certificate as part of the training. That is a nice asset on a resume, but it is above all an extra practical help that the students This offer also fits in with the pedagogical approach of our study programme: we focus on mixed learning, a healthy combination of online and offline lessons, which also prepares students for lifelong learning.
The students get to work in practice with the software that eventplanner.be makes available. It's great that we can work together with eventplanner.net. They have the expertise and know-how in-house. The software helps the students to realise their event and at the same time they learn how things really work in practice. . This way our students are even better prepared for the labor market."
Kevin Van der Straeten is enthusiastic about the collaboration: "With eventplanner.net we have been helping organizers organise impactful events for more than 20 years. We do this not only with our search engine that allows you to quickly find the best event locations and suppliers, but, for example, also with our book EVENTPLANNER that is used in various training courses and now also with our software and online training. The collaboration with PXL fits in with our ambition to help the event sector grow and professionalize."