visit.brussels named 14 congress organisers as ambassadors of Brussels. The new ambassadors are organisations that have helped put Brussels on the map as an international MICE destination over the past two years.
It was the fifth edition of the Brussels Events Ambassadors Evening, which honours conference organisers. With over 900 international professional events each year, Brussels is Europe's leading city for conference hosting. Brussels aims to maintain this position, in part thanks to the ambassador programme. The ambassadors form a network of business people who are not only passionate about their sector but also about our region. As such, they contribute to Brussels' image internationally. The network currently counts more than 150 ambassadors from various sectors: medicine, science, technology, art, economy,...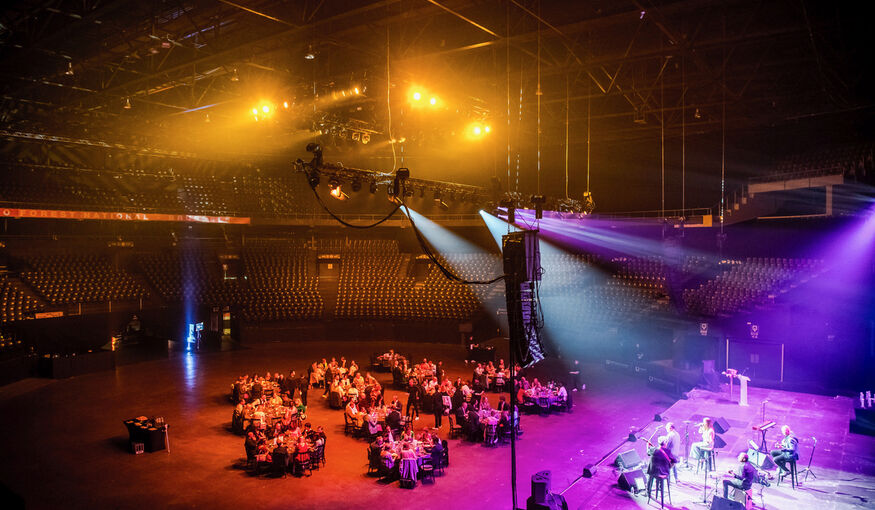 The Ambassadors Programme: a boost for business tourism
The programme laureates met at Forest National, in the presence of Rudi Vervoort, MinisterPresident of the Brussels Capital Region. Brussels Ministers Elke Van den Brandt and Sven Gatz, Brussels State Secretary Pascal Smet and Cécile Jodogne (Chairwoman) and Patrick Bontinck (CEO) of visit.brussels were also in attendance. 
The 14 ambassadors:
European Symposium on Calcified Tissues 2021 – ECTS : Jean- Jacques Body
IAH Congress 2021 - International Association of Hydrogeologists : Olivier Lagneau
The Continental European Division of the International Association for Dental Research Meeting CED-IADR 2021 - Hanne Van den Keybus 
EU Lesbian Conference 2021 - Leila Lohman
Moving Picture Experts Group Congress 2020 - Gauthier Lafruit
CILANE Congress 2020 - Commission d'information et de liaison des associations nobles d'Europe - Henri de Beauffort
AutoSens 2021 - Sense Media: Robert Stead
Human Brain Project Summit 2021 - France Nivelle
International Congress of Living Donor Liver Transplantation Study Group 2021 - Jan Lerut
React.brussels 2021- Aymen Ben Amor
IIRB 77th congress 2020 – International Institute of Sugar Beet Research: Stephanie Kluth
Brussels Fashion Week 2020 - Melani Barnes-Jaftha
SCIC Child Forum 2020 - 13th European Forum on the rights of the child – Valeria Setti
Junior Enterprises Europe Winter Conference 2020 – Miguel Bernardo 
Source: Foto: Eric Danhier