What makes your event different from the rest? Will your attendees remember it as something special? Will the experiences you're providing set your event apart? Are you truly leveraging the power of event marketing to make your brand or company known and loved by your target audience?
If you're not sure how to answer these questions, chances are you'll want to consider working with an event agency. You see, we tend to believe that the event logistics are all that matter, and we ignore the real work we need to do when planning our events. We focus more on the planning and less on the strategizing and designing the event experiences. 
As a result, we may end up running flawless and boring events that lack memorable experiences. Kevin van Der Straeten mentions in his book that "all the experiences developed around a particular product or brand will to a large extent determine the image of that product or brand." In other words, it's just as crucial to work on the event experiences as it is on the logistics so that your event will be a fond memory in your attendees' minds. 
But you might not know how to do that, especially if you don't have the necessary background or expertise, which is exactly why working with event agencies may be a good idea. Only real professionals can help you produce exceptional events. Here are a few real-life examples of unique events you can try to promote your brand. 
Powering up mobile phones while swinging
Do you want to state your commitment to running sustainable events? Or maybe you want to share with your attendees a new way of promoting a sustainable approach to life? Then why not install swings or bicycles inside your venues that people can try while charging their mobile phones at the same time? This can be a fun activity people will want to try.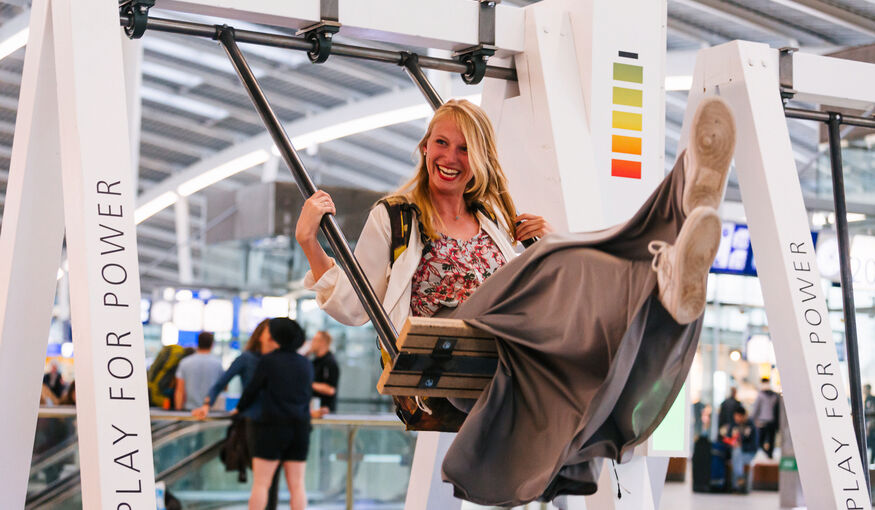 Here's an example of power-generating swings that ID310 installed for the Dutch railways. ID310 is an agency focused on developing creative concepts and producing unique events for brands and companies. The team believes in the potential of events, the result being creative and surprising concepts that lead to high-quality productions. Partnering with a full-service event agency such as ID310 can lead to unusual event ideas that your attendees will love. 
Creating the "WOW" effect with unusual sporting games
Grabbing and maintaining people's attention is becoming harder and harder these days. There are few things that will still surprise or amaze your attendees. That's' why creating the "WOW" effect at your events can be truly challenging. But one way to do it is by letting your guests play uncommon sporting games at your next event. Here's one impressive concept developed by The WoW Company.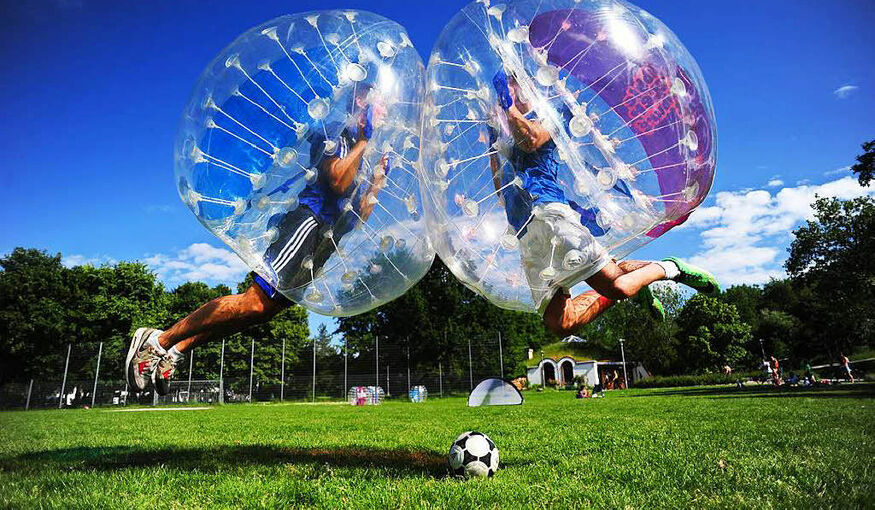 As you can see, the idea is not only interesting and fun, but it also ensures safety and social distancing (which is especially important these days). The WoW Company is focused on providing awesome event experiences and brand activation sessions that attendees will enjoy and remember. Working with such a creative event agency will help you envision a memorable event for your guests and invoke their curiosity and willingness to participate. 
Incorporating special experiences into your social program
One of the reasons why people attend events is to see a new place. But do you really have the time to research the city or area where you'll be holding the event? Chances are you'll be focused mostly on the logistics and have no time to explore the location and find authentic experiences for your attendees. But what if you could collaborate with an event agency, such as Keep in Touch, and create something unexpected for your guests?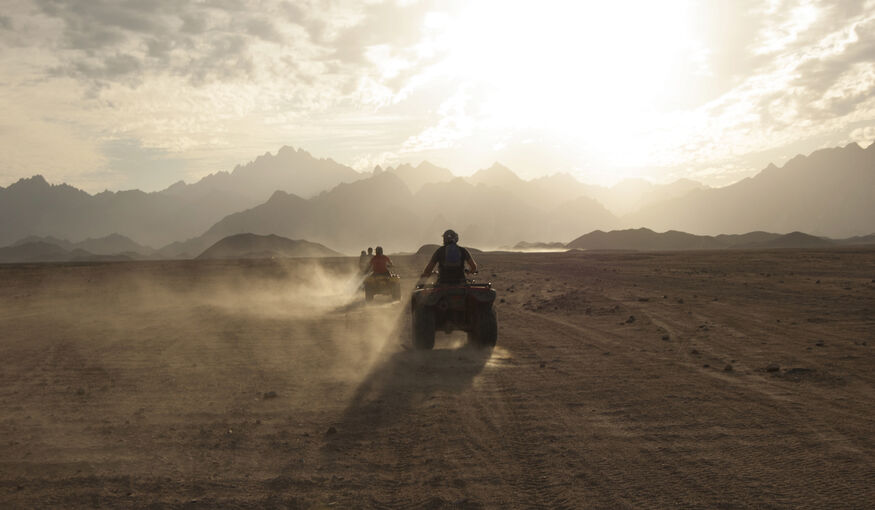 These memorable event activities can be discovering the city on Segway, going from location to location on a bicycle, enjoying the snow on motorbikes, or camping in the desert. Imagine allowing your guests to experience all these incredible activities to rest from the knowledge sessions and build stronger bonds with each other. 
Designing immersive decorations for the event venue
Another way you can reflect the uniqueness of your event is by working carefully on the venue design and furniture layouts. When running an event, it's important to remember that the space will set up the mood of your attendees. So investing in your venue design can be a smart thing to do if you want to thrill and inspire your guests.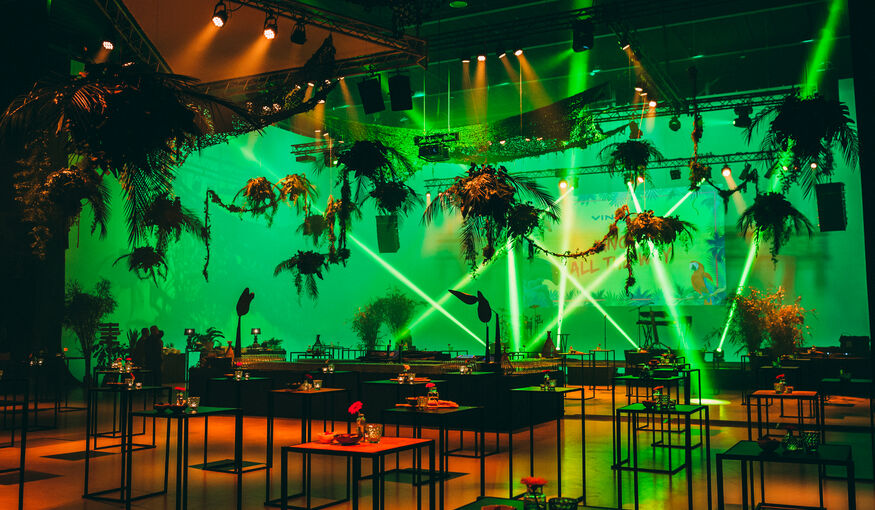 Event agencies such as Ductape can help you create a memorable atmosphere for your attendees and embed the space with the personality of your brand. What can be more powerful and get your attendees to drop their jaws when they enter the venue? 
Coming up with unique brand activation experiences
Finally, strategy and brand alignment can also make your event one of a kind. After all, you want your event to reflect the essence of your company and strengthen the connection between your brand and the attendees.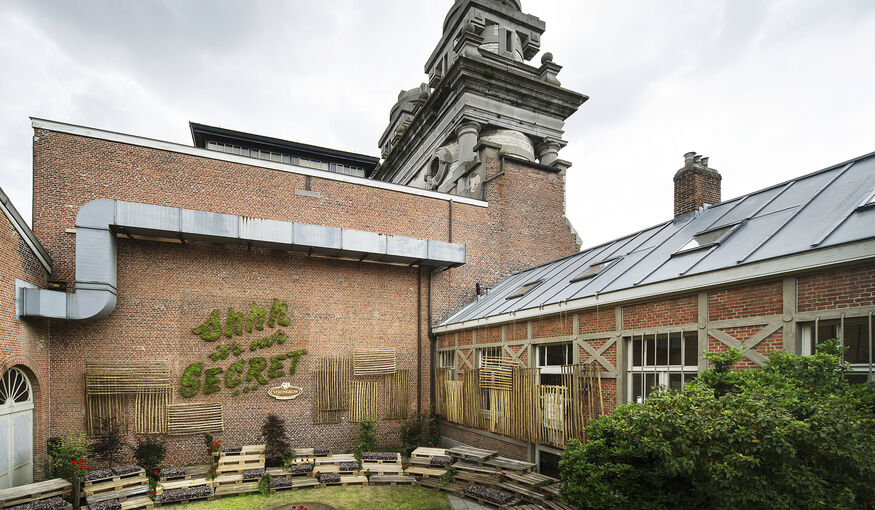 An event agency that's focused on marketing and communicating, like Nightingale, can be a great partner if you want to leverage your event strategy and transform it into a brand activation tool. Think about the array of opportunities you'll have by adding some brand activation experiences that will leave a positive mark on your attendees. 
Recap
When it comes to planning unique events, you can always try different approaches and experiment with new things. The secret is to obsess less over the logistics (by automating them, for example) and focus more on the event design and attendee experience. And one way to do that, apart from building an experience-oriented strategy, is to hire a strong agency that can accompany you through the entire conceptualization and planning process and ensure high-quality deliverables. So if you want to scale up your game and surprise your attendees, check out our eventplanner.net directory and discover all the event agencies we have listed. Start working with professionals today and double—or even triple—the ROI of your event.