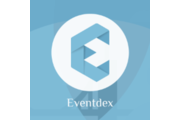 Eventdex
281 State Route 79, Suite #208, Morganville, NJ077 Suite #208

,

07751

Morganville

, United States
Eventdex. It's is a mobile-first event management apps company. It has a suite of event management apps and services for EventOrganizer, Exhibitors, and Attendees. Eventdex has a robust online and onsite registration platform, event app, lead retrieval, matchmaking solution, and an attendee check-in app that helps event organizers steer their events right from the palm of the hand!
We have been working with Comcast, CVS-Health, Univ. of Hartford, WBENC, GNESMDC, TEDx, EMSDC, National Dental Association, and NIH.
Our Suite Include:
Event App: An app where exhibitors and attendees would get 360 degrees of the event information handy such as seminars, speakers, exhibitors, location, socials etc.

Registration Services: It is simple & easy to use the application to create your event tickets in minutes. A flat fee of $0.75 per ticket whether your ticket cost is $50 or $5,000. Unlike other ticketing services, we do NOT charge an additional percentage fee. No charge for free tickets.

BoothLeads: A lead retrieval app that lets you generate & rate leads by scanning the QR codes on badges. It runs on iOS and Android devices.

MatchLeads: A unique mobile & web-based one-on-one matchmaking & meeting scheduler for buyers & sellers. It runs on iOS and Android. This one has two different pricing structures for Buyers/Corporates and Sellers/Small businesses.

ScanAttendee: An easy to use Check-In app for your events. You can sell the tickets and items on-site at the event.
Website van dit bedrijf nodig?
Log in om de website van dit bedrijf te bekijken. Registreren is helemaal gratis.
Een account is helemaal gratis
Je krijgt toegang tot exclusieve content
Je ontvangt onze tips, nieuws, ... in je mailbox
---
Is dit jouw bedrijf?
Is dit jouw bedrijf? Upgrade je bedrijfspagina en de link naar je website verschijnt bij al onze bezoekers.
Bedrijfspagina vanaf 20 euro per maand
TOP ranking in onze zoekmachine
Toegang tot reviews, vacatures plaatsen, ...
Discover other event suppliers and venues
Activities Eventdex
Activity regions:

USA - New Jersey | USA - New Mexico | USA - New York

Activities: