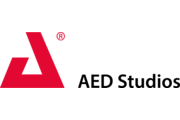 AED Studios offers all the amenities to entertain your guests in the most complete media center in Europe. Centrally located in a quiet and green setting, you will be entertaining your guests in a professional environment reflecting the magical world of film, TV and events. The site offers a wide range of studios and halls where you can realize your most ambitious projects. Product presentations, team buildings, corporate events, meetings, training sessions, exhibitions, live shows and conventions … at AED Studios all is possible. You create, we locate!
Facilities
AED Studios boasts no fewer than 25 multi-purpose rooms including 16 studios with an area ranging from 45 to 3,000m². In addition, the complex counts nine fixed-appointed rooms with professional audio-visual equipment (light, sound and video), including an auditorium with 460 seats (expandable to 2,000 people), a professional event & party hall up to 1,500 guests, the high-end AED cinema and a number of meeting and training rooms and foyers. Furthermore AED Studios also has nine black box studios where you can completely personalize your event. Five equipped backstage areas with dressing rooms, production rooms and makeup rooms, warehouses ranging from 5 to 1,000m²m and on-site machinery equipment (cranes, trucks, etc.) make this complex very much complete.
Moreover, the large parking lot has approximately 1,000 parking spaces and there is also a heliport. In short, AED Studios offers all the amenities for a comfortable event organization. Your production can be prepared and completed from A to Z. The professional on-site facilities are a guarantee for the success of your event.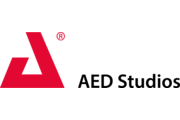 Junior Jeep Experience at AED Studios
From Saturday 31 October (the start of the autumn holidays), AED Studios start with a new entertainment concept on the grounds of the Lintse media and events complex. 24 electric Junior Jeeps are available to young and old for educational leisure activities on Wednesday afternoons and during weekends and school holidays. The Junior Jeep Experience is the first phase to ...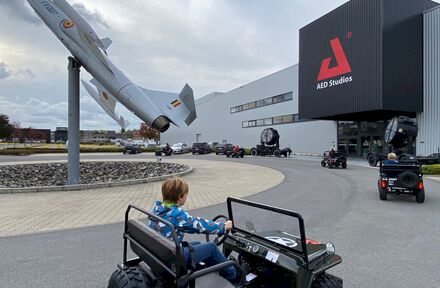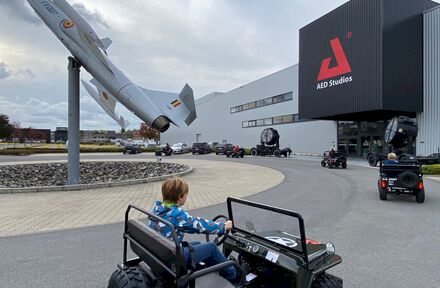 10 reviews on AED Studios - 9.9/10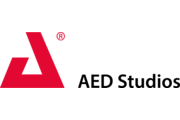 AED Studios and Creationz are working together on hybrid events
The challenges of organizing events in times of corona are great. The high-tech and facility capabilities at AED Studios in combination with the creative expertise for the development of digital live events by Creationz, create a unique 'one-stop-shop' for event organizers. Thanks to the new concept proposed by AED Studios and Creationz, 'Virtual Live Events' are possible for a physical ...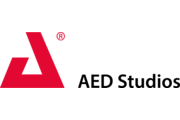 Engels group becomes distributor of AED UV-C disinfection systems
Engels Group from Antwerp becomes Belux distributor of the Luxibel UV-C disinfection systems. Jan Engels, CEO of the Engels Group and Glenn Roggeman, CEO of the AED Group, signed an official distribution agreement for the distribution of the UV-C range developed by AED group. THERMO BEL, added as a new division to the Engels Group since March 2020, aims to ...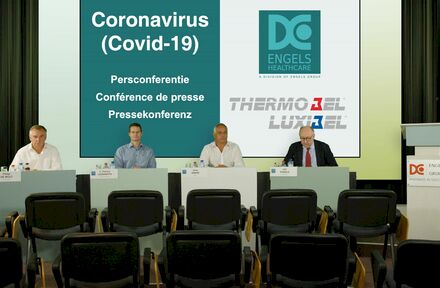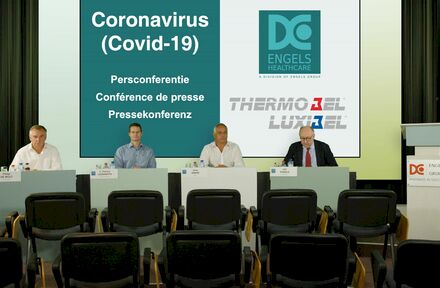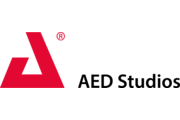 Extended Reality at AED Studios
From September, AED Studios in Lint offers TV, film and event producers the opportunity to use a high-tech XR studio. Extended reality (XR) is the umbrella term for virtual reality (VR), augmented reality (AR), mixed reality (MR) and other immersive technologies. In the XR studio, the physical and digital world can be perfectly connected to each other and this opens ...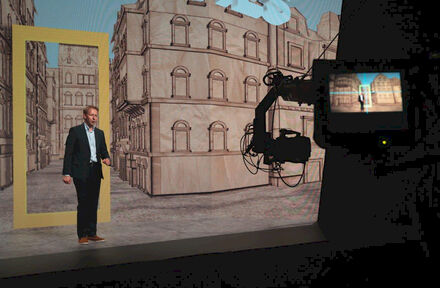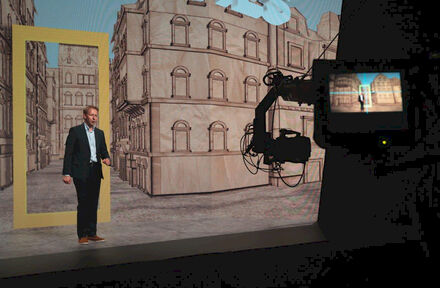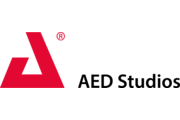 World first in air disinfection at AED Studios
This week, Studio 6 at AED Studios in Lint was fully equipped with Luxibel's 'Mid-Air Disinfection System'. The installation takes care of the disinfection of the indoor air by means of UVC ventilation cylinders that take the air circulation into account. This makes AED Studios the first event location in the world to permanently disinfect the air present in space ...