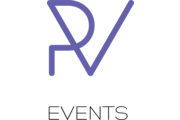 PV events
E. Claeslaan 21

,

2960

Sint-Lenaarts

, Belgium
Best,
Have a reason to organize an event?
We organize b2B events
Your Brand is central to this. You have worked hard to develop the right look and feel for your brand.
We would like to let this be experienced by the existing customers and visitors.
from the invitation we bring them into the right experience so that your event radiates the soul of your company.
Everything starts with a good feeling
Are you sending us a message?
Then we would like to sit together and discuss your idea.
We work this out in a first idea offer and plan a meeting with you again.
If you are fully satisfied with the proposal, we will start working out this in detail.
Thanks to our knowledge and experience in both catering and the technical (audiovisual) sector, we can quickly give you an idea of what your event will look like.
We draw your event in 3D and prepare a suitable offer for you and build your event together.
You can also contact us for production so that we can arrange the necessary for your event / show / recording.
Your brand / company / event is very important to you, your event is very important to us
Feel free to send a message and we will discuss this together.
A Positive Vision and support for your event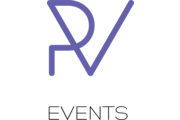 Also this year we were allowed to provide technical support for the Mister Gay Belgium Final show. Again, Corona had almost put some trouble in the wheels, but after relocating the date several times, it was allowed to continue.
We always provide the following: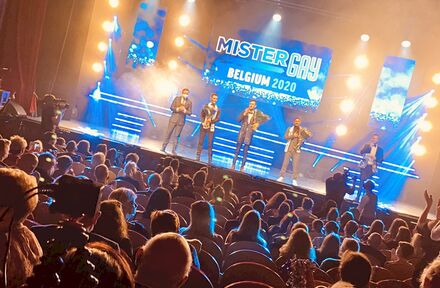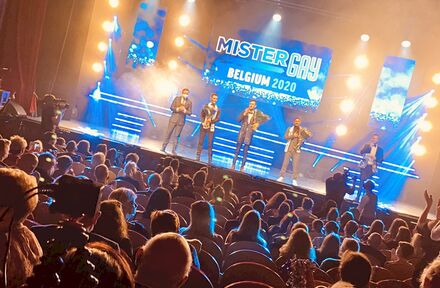 4 reviews on PV events - 10/10
Activities PV events
Activity regions:

Antwerpen | Vlaams-Brabant [+Brussel] | Oost-Vlaanderen | West-Vlaanderen | Limburg | Henegouwen | Luik | Waals-Brabant [+Bruxelles] | Noord-Holland | Belgium | Netherlands

Activities: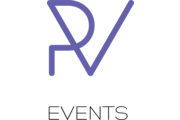 A few weeks ago we were allowed to supervise a garden party corona proof. This was quite a challenge as the current lockdown was decided at that time.
After consultation with the municipality and being able to present a clear scenario with all possible flows and measures to ensure that everything runs safely, we got the green light.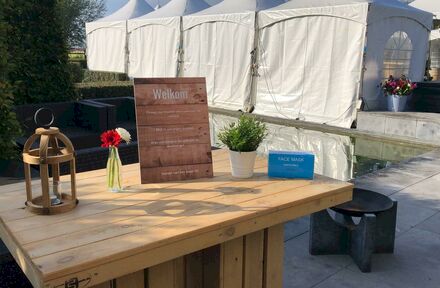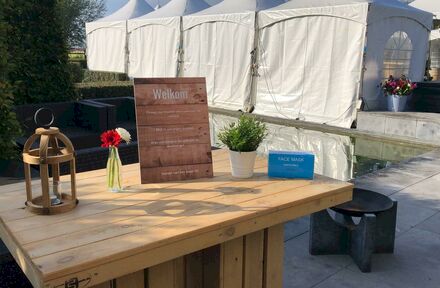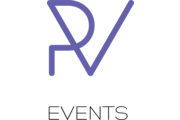 We are pleased that we are still active with PV events at this time. We provide Q music's Q hotspot this summer. This way, this event can always adapt to the changing measures. And everything is always safe. A positive vision and support for your event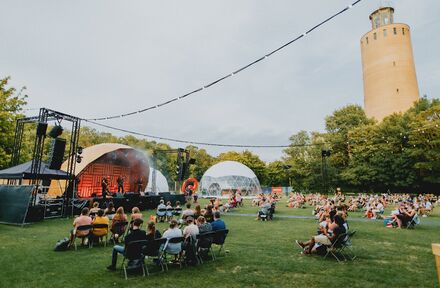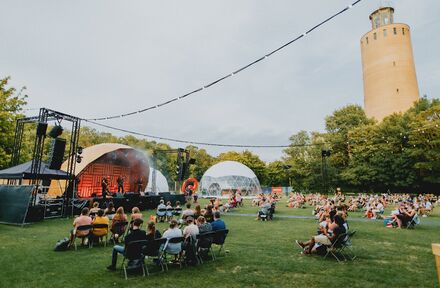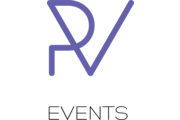 We understand that partying does not immediately come to mind at this time. We believe that we should mainly look into the future. We would therefore like to know your plans. For this, we make a no-obligation quotation so that you already know what costs you will face when the time is back to party. Let us talk and see ...