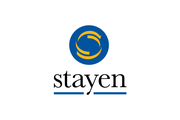 Stayen nv
Tiensesteenweg 168

,

3800

Sint-Truiden

, Belgium
Multifunctional stadium
Stayen is the home of STVV, located at the gate of Haspengouw. STVV has been playing football at Stayen since 1927 and has recently been ready for the future with a shopping center, 4000m² of multi-purpose rooms, fitness, event location, 77 hotel rooms, various catering establishments and 1,000 parking spaces.
Location for small and large corporate events up to 2,000 people
Stayen is the ideal location for all types of corporate events. The high-end Rvue (2,300 m²) has everything for larger business activities up to 2,000 people or, thanks to mobile walls, also suitable for smaller activities or product presentations. In addition, more than 30 multipurpose rooms are equipped with the most modern meeting and presentation infrastructure. The stadium can also be hired, with a maximum capacity of 20,000 people.
Largest Hotel in Haspengouw
Hotel Stayen has 77 rooms, 50 of which enjoy a view of the artificial grass field. 21 skyboxes have a direct terrace with outside seats. A good three-star product with the possibility of dining and breakfast in the restaurant or on request in a separate location. For multi-day activities, we provide event support and provide package rates for hotel stays and room infrastructure.
Contact us for a no-obligation site visit.