To publish posts, you need a professional business page on eventplanner.net. If you have a free listing, you can opt to upgrade from your dashboard to get 'posts' on your business page immediately.
This is how you proceed:
Log in to your account (Note! You need the relevant rights on your account to edit your company page)
Surf to your business page (Click on 'view' from your admin dashboard)
Click on the form to begin a new post (You can find this just above the company presentation):

If you click on 'create a new post', the form will expand: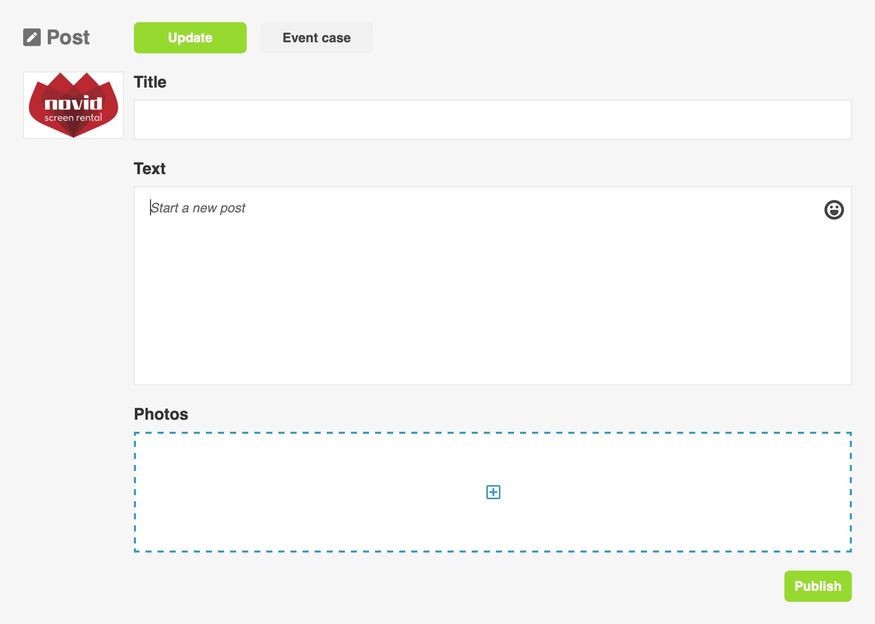 At the top of the form, you can choose between a regular post 'update', using which you can share news about your company, or an 'event case', using which you can share an inspiring event case.
With an 'update', you may give your post a title, text and optional photos.
With an 'event case', you may enter the name and date of the event, a description of what you did and upload any number of beautiful photos. Use 'event cases' to share your events; we add them to our inspiration database.
In your text, you can 'tag' other event companies that also have a business page on eventplanner.net by typing an @ sign with the name of the company. A drop-down list will appear from which you can select the relevant page.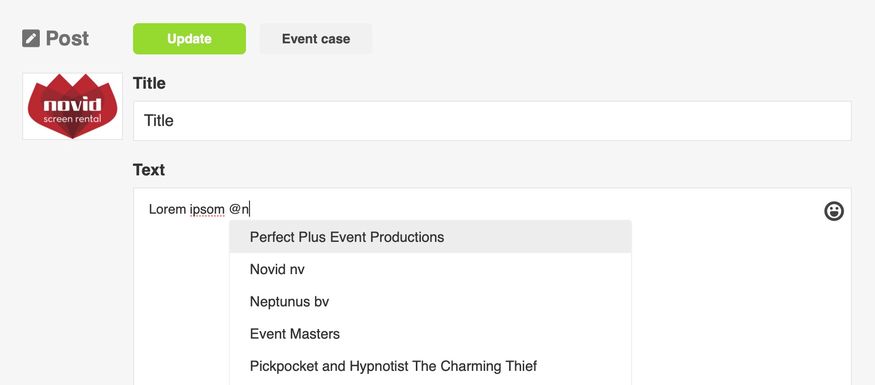 You can also use #hashtags and add emoticons by clicking on the icon at the top-right of the text field.
The posts, since they require approval from our editors, take a while to appear in public.