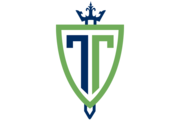 eventtitans
Cumming, Peachtree

,

30041

Georgia

, United States
EventTitans is design in response to the needs of a thriving 30-plus billion-dollar events industry. We are passionate Event Lovers & our primary focus is making attendees fall in Love with your Event. Our event application is accessible on desktop, tablet, and mobile with optimal response view. This event platform has exclusive powerful features such as Auto speaker and sponsor on-boarding, guest check-ins, event website builder, ticketing & registration, session(s) management, Challenges, event analytics,vendor bid management, networking and mobile app, user rewards program, hotel bookings, badge printing, conducting- surveys & trivia, live QA & polls, inbuilt CRM, marketing platforms, API
integrations, digital session board, and more.
Website van dit bedrijf nodig?
Log in om de website van dit bedrijf te bekijken. Registreren is helemaal gratis.
Een account is helemaal gratis
Je krijgt toegang tot exclusieve content
Je ontvangt onze tips, nieuws, ... in je mailbox
---
Is dit jouw bedrijf?
Is dit jouw bedrijf? Upgrade je bedrijfspagina en de link naar je website verschijnt bij al onze bezoekers.
Bedrijfspagina vanaf 20 euro per maand
TOP ranking in onze zoekmachine
Toegang tot reviews, vacatures plaatsen, ...
Discover other event suppliers and venues
Activities eventtitans
Activity regions:

India | USA - Alabama | USA - Arkansas | USA - Connecticut | USA - Florida | USA - Massachusetts | USA - Mississippi | USA - New Jersey | USA - North Carolina | USA - West Virginia

Activities: