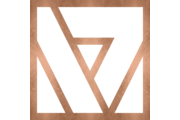 Watt17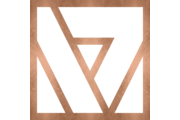 Koeltorenlaan 9

,

3550

Heusden-Zolder

, Belgium
In the past, energy was generated in this stately industrial building to power the machines of the former Heusden-Zolder coal mine. Today Watt17 is still buzzing with energy thanks to the two event rooms Bovengrond and Ondergrond . Together 1,600 m2, can be divided modularly and can be arranged according to the objectives.
Are you looking for a staff party, conference, trade fair or other event? Then come by. Watt17 is a pearl for lovers of industrial heritage.
For larger events (up to 2000 people) we combine Watt 17 with other rooms on the ZLDR Mine site . There are various auditoriums (up to 420 people) and an experience center that is entirely devoted to the mining past.
WATT17 | SUBSTRATE
Get rid of the standard decoration, less is more. Are you a fan of this principle then go for this beautiful industrial location. In the 'Underground' room, unique materials are used for the decoration. What do you think of copper, metal and wood? These are guaranteed to give the interior a stylish look. The heaven of light bulbs provides extra cosiness. The XL trees and floating garden provide an elegant look. Thanks to the integrated audiovisual system with projection, stages, boxes and light atmospheres, we can convert this location from a professional meeting room to a romantic wedding location in no time. Large objects such as cars, exhibition stands, etc. can be brought in via the large sectional doors without any problems. Room Underground has a capacity of 50 to 430 people.
WATT17 | TOP GROUND
A unique moment requires a unique location. In this former machine room of the power plant, the large glass areas, the old meter cupboards and the high industrial ceiling are the absolute eye-catcher. You can leave the location rough and sleek or dress it up with hundreds of candles, flowers, mood lighting, etc. Thanks to a mobile cloth system, the room can always be brought to the desired size. Ideal for trade fairs, congresses and staff parties. The 2 additional adjoining break-out rooms provide even more flexibility. Room Bovengrond has a capacity of up to 875 people.
Watt17 / ZLDR Mine is 'the place to be' for automotive events!
Watt 17 and ZLDR Mine are ideal and practical for the organization of larger events and trade shows with vehicles. The enclosed square around which these buildings are situated has three entrances and exits that form a loop and thus create circulation.
Looking for a small location for 2 to 70 people or external catering? Check out our Villa Black Gold and Witti Group pages .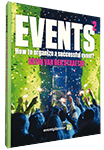 Characteristics Watt17
Wifi

free

Number of persons

80 - 2000

Accessibility

car

public transport

parking - free

Surroundings

near highway

Catering venue

in-house catering

Facilities

airco

sound system

projection