DisposableDirect
Schumanpark 67

,

7336 AS

Apeldoorn

, Netherlands
DisposableDirect – #1 webshop in plastic glasses!
Plastic beer cups are a godsend at any festival, sports or corporate event, but also at a party at home or in the neighbourhood. DisposableDirect supplies an extensive range of plastic glasses, in various materials, models and volumes. Ideal in locations where safety, hygiene, but also sustainability play an important role. Take a quick look at our website for a complete overview of the current offer.
PET beer glasses: the best offer online!
PET glasses are of excellent quality. Easily stackable, light in weight, crystal clear and unbreakable, so 100% safe. PET glasses are also fully recyclable. They can be given a new destination after use. They are therefore also the best choice from an ecological point of view. Excellent quality, excellent service and reliable, fast delivery. View our complete offer right away!
PET360®. Sustainable beer cups made of 100% recycled PET (rPET).
PET360® beer glasses are made of 100% recycled material, such as PET cups, bowls and bottles. DisposableDirect has these plastic glasses first! With this we are taking a good step towards disposable glasses with minimal impact on nature. PET360® glasses are a lot more sustainable, because no new raw material is used at all. And also handy, after use the glasses can be offered again for recycling, for example at events.
NEW: affordable PET Event Cups
The new PETTY event cup is a welcome guest at every festival. Specially developed for festivals and other events of all sizes. PETTY is a PET beer glass with a large number of favorable properties. It drinks wonderfully, is crystal clear, offers sufficient firmness, has the standard height, but also the perfect size! The tick mark is shown on 200cc; the maximum capacity is 250cc (up to the beaded edge).
The benefits of DisposableDirect
Plastic beer glasses, wine glasses, champagne glasses, disposable cutlery, plastic plates or coffee cups. We have it! Clearly arranged in a handy menu. If you order for a minimum of €290 [NL], you will receive free shipping in addition to competitive prices. That makes your concert, festival or events a success! Place your order before 13:00 in our well-arranged webshop and receive the dusposables at home the next day. And do you see the same product elsewhere for a lower price? Then you will immediately receive the price difference back.
Do you have a question about our product range and possibilities? Mail, chat or call us directly. Our customer support team will be happy to assist you.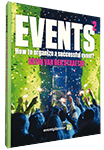 Activities DisposableDirect
Activity regions:

Flevoland | Friesland | Gelderland | Groningen | Limburg | Noord-Brabant | Noord-Holland | Overijssel | Drenthe | Utrecht | Zeeland | Zuid-Holland | Netherlands
Activities: