Gambler Company bvba
Dorpsstraat 79

,

8400

Oostende

, Belgium
Casino animations for groups of 5 to 10,000 participants all over Europe for 28 years. All games delivered everywhere with professional croupiers.
What to expect? Exclusive casino animation at corporate and private events. In every room we create a typical casino atmosphere with authentic material and professional, multilingual croupiers. Guests receive a fictional budget in personalized dollars and can win prizes! Both for a student party and for an exclusive company event.
Our games:
French Roulette: is the pearl of the casino. Two croupiers push the chips to the players with the rateau. This particularly large table is equipped with all original accessories.
American Roulette: This "quick table" is basically the same game as French Roulette. The croupier manipulates the chips with the hands, making the game faster and more lively.
Baccarat: (Chemin de Fer) is one of the most legendary games of the major casinos where the very high stakes of noble gamblers created a very distinct, mysterious atmosphere. In this card game, the players compete against each other under the guidance of the dealer.
Blackjack: Also known as "Twenty One", came over from Las Vegas. It is the card game par excellence that is found in all casinos in the world.
Caribean Stud Poker: is a card game for those who like a bit more challenge and risk. It is mainly played on American boats, but now also 'for fun' in our low countries.
Craps Of Chuck A Luck: is a dice game; a simplified version of the 'craps' game well known in LAS VEGAS. The players take turns to roll the dice. Everyone can bet on the number of eyes of one die or two together, on high numbers or low numbers, etc ... The croupier brings it in a typical Las Vegas style, with the necessary English announcements.
Golden X: is a simple yet spectacular 24-number game. A large wheel (or in the Boule game: the cylinder) indicates the winning number. This game can be played with one, two or three gaming tables.
Jackpots: create excitement and entertainment at any time. The roles can be personalized with logos, photos, slogans, ... We calculate the profit opportunities.
Texas Hold e'm poker: The extremely popular game since 'James Bond's Casino royale'. Here the players try to outbid each other. Very suitable for tournament formula.
Wheel Of Fortune: Typical Las Vegas game; striking with a large wheel. Very easy to learn. Bet on dollars and win!
Pai Go Poker: Asian version of the well-known poker game where both the player and the banker have to make 2 winning poker hands to win.
Sic Bo: Asian game where you bet on all possible combinations of the roll of 3 dice.
La Boule: Traditional French game with beautiful type of roulette wheel with 24 numbers.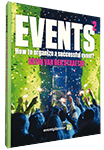 Activities Gambler Company bvba
Activity regions:

Antwerpen | Vlaams-Brabant [+Brussel] | Oost-Vlaanderen | West-Vlaanderen | Limburg | Henegouwen | Luik | Luxemburg | Namen | Waals-Brabant [+Bruxelles] | Belgium
Activities: