How to 'tag' event companies & venues in your posts?
In your post text, you can 'tag' other event companies that also have a business page on eventplanner.net by typing an @ sign with the name of the company. A drop-down list will appear from which you can select the relevant page.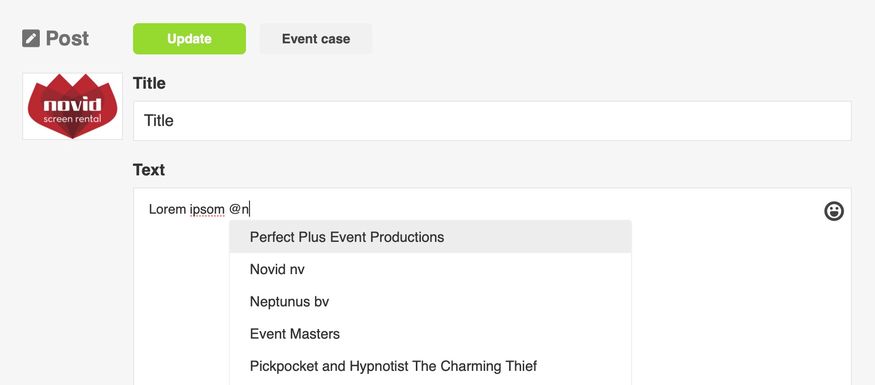 You can also use #hashtags and add emoticons by clicking on the icon at the top-right of the text field.