KonseptS Events & Staycation Squad
Neerjouten 11

,

3550

Heusden-Zolder

, Belgium
With more than 12 years of expertise and a clear profile that we are really different from the other event offices, we build the RIGHT event for our customers every time. Our spelling is different, so is our working method.
Have you been thinking about organizing a conference for a while? Not a standard congress, but an event that will last a lifetime? KonseptS sees conferences in a different way, in which experience is central. We like to focus on the individual attending the conference, so that there is something for everyone! From the inspiring quotes on the toilet to an instructive welcome song ... Together we ensure a congress festival that will leave an impression on guests and you!
For us it is also about substantive, beautiful, handsome, trendy and wow events, but the emphasis is more on the initial question "What is the RIGHT event" for this customer?
As consultants, we are going to make careful efforts to match the target group and objective. We trigger you to think carefully about why and for whom. The conclusions of this exercise can sometimes have a completely different outcome than the initial question. We then create the concept and our customer chooses how our cooperation will proceed even further. If he can carry it out alone, or does he actually need practical guidance, he decides. And we do this with clear figures, correct budgets and no surprises afterwards.
Like 1 of our latest files, do you want to achieve a satisfaction of 97.2% on the event survey? For this multinational, this event was the best they ever had according to the 950 international guests.
With our head office in Antwerp and a branch in Heusden-Zolder, we are the right party with our team of 4 experienced event managers to design your next event. For larger projects, our team is further supplemented with the right expertise in the market (hospitality, digital, graphical, communications, stage design, show creators, ...)
In addition to our event expertise, we are also the company behind the Staycation Squad brand. We provide an All-In holiday experience at home. Hotel service in your own room! Our Homie will visit you to relieve you and your party of max. 8 people. Your favorite coffee on waking, breakfast buffet prepared and the terrace made ready for the sun.
Our Squad can optionally provide additional holiday experiences. You can choose from 9 different categories, packed with ideas: Excursions, experiences, sports & games, kids club, wellness, theme days, workshops, music and catering. A chef at home, a private driver to a restaurant, a yoga class or aqua gym to glamping in your garden. Nothing is too crazy for our Squad!
Interested in making an appointment? Then I can also find out more about your company and I would like to discover together where the "win-wins" can be! Need event advice, Ring The KonseptS bell!
Also check out our website and some cases. Instagram, Facebook and YouTube pages also offer a range of options.
No-nonsense event Consulting is our baseline. Thor Heyerdahl has expressed how I, manager Sophie, am in life: Borders? I have never seen one but I've heard they exist in the minds of some people.
With this spirit we also go into every file, which can lead to very nice results.
Very much until soon!
How hard can it be to listen for a moment?
Dear Ms Wilmès Our sector was in the news all day on Thursday 18 June with the action at Brussels Expo . Beautifully set up, professional as we are, with expertise everywhere. I am proud of our trade association ACC Belgium and the entire Confederation Events! I am especially grateful that hard work is being done behind the scenes to ...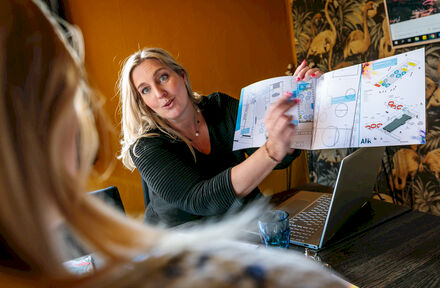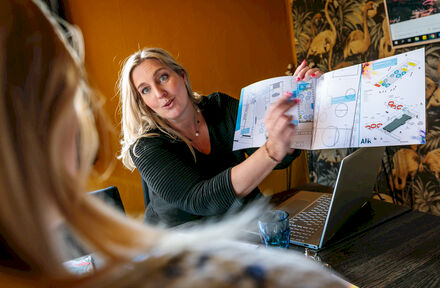 31 reviews on KonseptS Events & Staycation Squad - 9.8/10
Activities KonseptS Events & Staycation Squad
Activity regions:

Antwerpen | Vlaams-Brabant [+Brussel] | Oost-Vlaanderen | West-Vlaanderen | Limburg | Belgium

Activities:
Staycation Squad - Re-think in the days of Corona
Staycation Squad or an all-in holiday in your own home. A new service from KonseptS Events. Staycation Squad anticipates the corona problem in a creative way and ensures a carefree and full-fledged holiday. Staycation Squad is supported by Tourism Flanders, the Flemish Minister of Tourism Zuhal Demir and UNIZO. Crazy or genius? The fact is that soon we all need ...
All-in vakantie in je eigen woning | Staycation Squad
www.staycationsquad.be
Slide your feet under the table, because the spectacle takes place right under your nose. Each table has 1 projector that brings the dinner to life. We take you through the story of Limburg: diversity, hospitality and tranquility. Various aspects of this province will be discussed during this evening. The menu, in collaboration with star chef Alex Clevers, translates the ...
Antwerp Port Night - NOF Metal Coatings Europe
NOF Metal Coatings Europe is part of the worldwide NOF Corporation. The organization is a major player in the chemical industry, they invent and develop chemical materials with all kinds of applications. Our customer, NOF Metal Coatings Europe, with locations in Grobbendonk and Creil (France), focuses on the production and sale of corrosion-resistant coatings, multifunctional coatings, etc. With the Antwerp ...
Even though it is "only" at the beginning of October, we are already thinking about Christmas 🎅 and New Year 🥳! You can't start planning a smashing Christmas or New Year's Eve party early enough. 🍾 In our new blog you will find tips & tricks to make it a successful party à la KonseptS! ✨ Click on the link ...