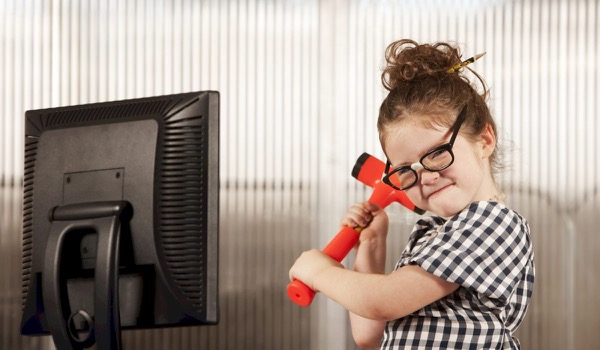 Do you spend your mornings going through a packed email inbox, trying to find the messages that are actually relevant to you? Searching for emails that are important or carry content that is related to what you do?
Before you know it you just wasted 15 minutes of your morning, which could have been spent more productively by making your morning coffee. 
The days of pointless email marketing need to end! We are all sick of inboxes flooded with 'spam' or untargeted messaging. It is time to get rid of the bad email habits once and for all. As an event planner you need to think about the emails that you are sending out for your events. Are you making the right decisions for content? What about who you are sending it to, is it reaching the right people?
How do you fix bad email marketing? First, you must admit you have a problem. Then, identify the specific issues. Finally, take the steps necessary to resolve the complications. See if you fall victim to these four bad email marketing habits.
No Marketing Automation Tool
Let's start with this one because it is probably the most important one. If you are still using excel mail merges to send emails or manually inputting email address, stop right now. It is 2015 and we have an abundance of technology at our finger tips, so why are you making this process harder on yourself? There are tons of email marketing tools out there like Silverpop, Marketo or Hubspot, but people are hesitant to get started. Mainly because people think using these tools with make them sound like a robot and that is not the case. Marketing automation tools allow you to employ a different marketing approach where you build a process upfront to increase time and efficiency in the long run.
Think of it this way: Wouldn't it be great to track where your website visitors clicked on your site or content that they downloaded? If you know what they like, you could then send them email communication that is target to what interests them most. You have a higher chance of converting that person to an attendee and getting them to actually read your email!
Untargeted Messages
Speaking of marketing automation tools allowing you to target your emails, UNTARGETED emails are the worst. Don't send me and email reminding me to register for your event in two weeks when I already registered a month ago! This is where integrations between your event management software and your marketing automation tool will come in handy. With etouches' integration with Silverpop, users of both platforms are able to link the eReg module directly to their Silverpop marketing campaigns. That means no more sending emails when someone has already registered. That person will automatically get pushed to a different marketing funnel.
Bad Subject Lines
Sex sells, but that won't really work for event email campaigns. In the case of the events industry, people love the shock factor. You need to make sure that you subject lines are punchy, shocking or scare them into opening it. The worst thing you can do is send out an email with a generic subject line that reads 'Join Us at XXXX'. Unless you have the most ridiculous show name in the world, most people will delete your email right away if they don't know who you are. Think of something creative!
"etouches was recently nominated for a people's choice award and we needed our clients to vote. Instead of sending an email with the subject vote etouches, we chose to address our client directly – Event Ninjas Assemble! (We call our clients event ninjas) We had one of the highest open and click through rates of all our emails."
No Call to Action (CTA)
The whole point of an email is to get people to do something. Whether it is to register for your event, download a whitepaper or set up a demo, you need to have a purpose. People are not going to proactively go to your website or your registration page because you sent them an email. You need to have links that make them want to find out more. Just be sure not to have too many links or messages within your email. It could confuse people and then they may not do what you ultimately wanted them to, like register for your event.
If you make sure that you steer clear of the faux paus above and take the steps to make your emails engaging, then you shouldn't have a problem come your next event. Just make sure that you get some kind of technology to help you along the way!
Check out etouches' website for more about their email marketing tool.