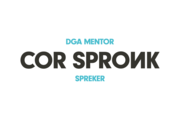 Cor Spronk
De Tjonger 22A

,

8253 PZ

Dronten

, Netherlands
Who is Cor Spronk?
As an entrepreneur I regularly speak during events or I act as chairman / presenter. During my contribution I create an atmosphere where you as an audience get the feeling that I am looking you in the eye. That way I know how to fascinate, touch and inspire you. My asset is my warmth and commitment. Sometimes I push the limits and take you on an adventure. I do not shy away from humor and self-mockery.
Key-note speaker
As an entrepreneur I have seen many beautiful things, but also made mistakes. I can tell you a lot about that. I would like to share my entrepreneurial experience with you. If you walk out the door after my lecture and want to check at home how you have arranged your affairs, then I have reached my goal.
Subjects:
Devilish dilemmas of believing entrepreneurs
Fails of an entrepreneur
Time management
Vision, how does it work and what can you do with it?
The entrepreneur's journey
The fair of the fair visitor
Day chairman / webinar host
As chairman, I guide the program smoothly. On stage I am in my element and ask questions that someone else is afraid to ask. Always with respect. It makes me happy when a day has gone well and orderly and the audience takes home new knowledge and inspiration.
During the Corona crisis I also developed into a webinar host. If you want your webinar to run smoothly and that the answers to the viewers' questions are given, then I ask the right questions in the right perspective.
What am I getting out of bed for?
I want to inspire you, help you, touch your heart and penetrate your mind. So that you get further.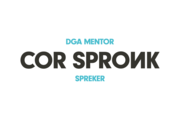 Podcast for DGAs # 10 Cor Spronk in conversation with Sjoerd Weikamp
BE YOURSELF IN ALL, STAND FOR WHAT YOU DO AND TOGETHER D'R AN!
Today I am talking to Sjoerd Weikamp, one of the owners of Eventbranche.nl and Evenementenorganisatie.nl. Together with his colleague Mark, he became an entrepreneur in one hour. Later Robin joined and Sjoerd tells how they complement each other. Sjoerd is the face of the company. Sjoerd: "I ...
6 reviews on Cor Spronk - 9.7/10
Activities Cor Spronk
Activity regions:

Flevoland | Friesland | Gelderland | Groningen | Limburg | Noord-Brabant | Noord-Holland | Overijssel | Drenthe | Utrecht | Zeeland | Zuid-Holland | Netherlands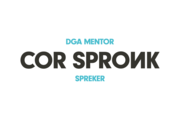 Podcast for DGA's # 9 cor spawned in conversation with Edan van der Meer - About sustainable entrepreneurship, personal growth and help from corona
WE DO SOMETHING RIGHT OR WE DON'T DO IT
These are Edan's other words about his philosophy: we provide high-quality technology at acceptable rates, without compromising on quality. This philosophy arose from the irritation of bad technology at all kinds of meetings. Edan thought this could be better. After talking to many people from the sector, he wrote a business ...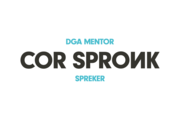 Set up your mission well and act on it every day
Today I am talking to Pieter Kremer, entrepreneur / DGA, of Conduct Technical Solutions, from Barendrecht: "If you start working hard with all the enthusiasm you have on something that you expect to be a success, it will also be a success . EXPLOSIVE GROWTH Personally, I always like: I want to at least grow with the market. But preferably ...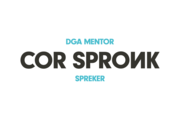 Make sure you are regularly held up to the mirror, otherwise there is a chance that you will find yourself fantastic
Today I am going to talk to Henk Slump , pedigree entrepreneur / DGA of 2 AH locations, Slump Catering & Events and Pier 16, the restaurant of Emmeloord, Nagele, Kampen, Lelystad and surroundings. CEO OR DGA You are DGA or CEO. I think a CEO is different from a DGA. The CEO ultimately determines his own premium ...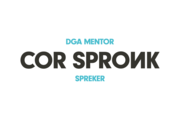 I am quite proud that we can launch the Podcast for DGAs on September 7 at 11.45 am. The first recordings have already been made and the rough version makes you want more. I would like to invite all DGAs within MKB Nederland to be at the launch and then subscribe for free to the podacst on one of the ...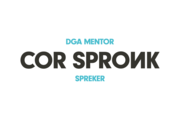 Entrepreneur, what makes you happy?
A crisis is a good time for you as an entrepreneur to ask yourself what actually makes you happy. That's what I wondered about in the corona crisis. I am very happy to be in talks with other DGAs (director of major shareholders). Those entrepreneurs who are hurt when the company does not go well. We are going to start ...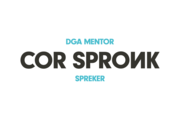 You may recognize it. You are going on holiday on Saturday, but there is still so much to do. You are already walking on your gums and why can't your employees do this work themselves? You also know: in recent years you have started to attract more things to you yourself because you want it to be done properly. In ...