De Connectors
Reactorweg 301

,

3542 AD

Utrecht

, Netherlands
Certificate of Excellence2019
the connectors
The Connectors consists of a team of motivated and specialized connectivity fanatics. We are the experts in the construction and maintenance of (wireless) connections. These form a stable basis for various applications, such as a wireless company network, secure WiFi in shops and internet access wherever you are. In addition to these total solutions, we also offer temporary services, such as a fast wireless network at events or professional internet for live streams.
rent connectivity
With all our expertise and extensive experience, we always have a suitable temporary connectivity solution for events, conferences or fairs. Our rental solutions provide a reliable and stable connection anytime, anywhere.
opportunities
An internet connection and a fast and reliable WiFi network are a primary requirement of modern events. Additional features that make an event even more successful include an Internet connection for a live stream, a special Internet connection for PIN transactions, or a visitor counter to record visitor numbers.
boundless
Centrally located in the Netherlands, we serve every client in the Netherlands. Although we are located in the Netherlands, our solutions are also used internationally. Our reliable connectivity solutions have been noticed by, among others, ASML, Google, Philips, PON, Sogeti, Rabobank, Friesland Campina, EA Sports, Samsung, Eneco and Netflix.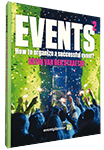 Activities De Connectors
Activity regions:

Flevoland | Friesland | Gelderland | Groningen | Limburg | Noord-Brabant | Noord-Holland | Overijssel | Drenthe | Utrecht | Zeeland | Zuid-Holland | Netherlands
Activities: